I was surprised to find that the Maricopa County GOP is officially encouraging voters to actively disenroll from participation in mail-in balloting.
From their official county party newsletter: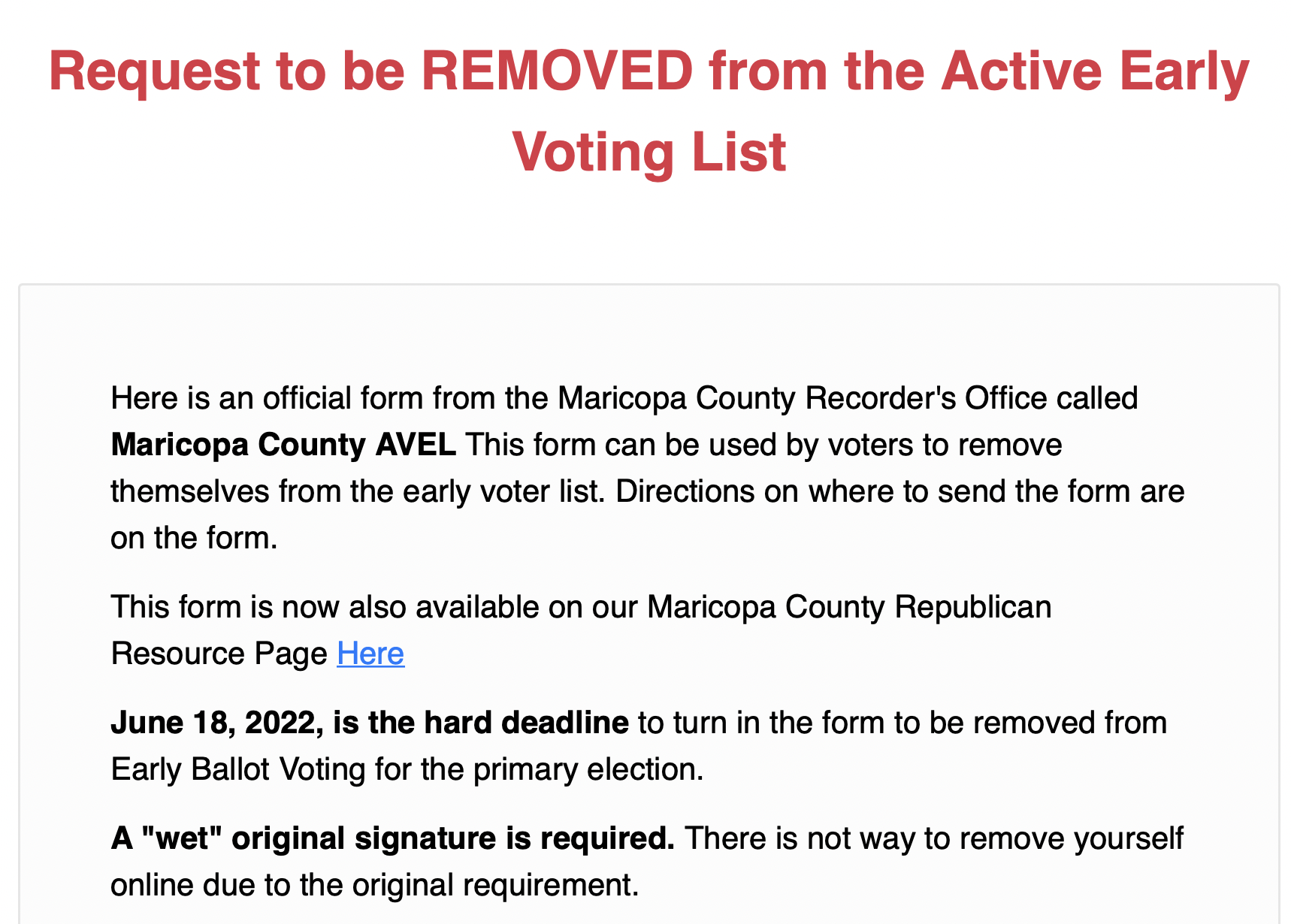 The newsletter doesn't explain why a voter would want to do such a thing. I assume that the move is part of the on-going separation from reality imposed on the party by participation in Grump's #BigLie that he won Arizona and the mail-in ballots were somehow involved.
While I don't like to see ANY voters face more hurdles to their participation in our democracy, in this case, the inconvenience is entirely self-imposed. Having failed to destroy no-excuse mail-in ballots and the early voting enrollment list entirely this legislative session (not for lack of trying, on the floor and in the courts), it seems they are bound and determined to continue to demonize and shun early mail-voting to their own voters – even though the AZGOP pioneered and refined the system into one of the best in the nation.
If fewer AZGOP voters end up voting as a result of this nuttery in service to the Orange Menace, I can't really consider that a bad thing. Given how compromised by the #BigLie the AZGOP's nominees for office are likely to be, I really do hope that the Republicans wind up suppressing their own vote turnout with stunts like this. The anti-democratic and fascist impulse set loose in the GOP by Tangerine Palpatine has to burn itself out with utter electoral defeat. Let's be glad that the Maricopa AZGOP is doing its part to aid in that result.