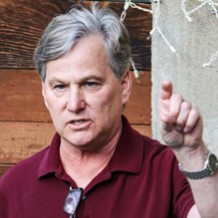 Why isn't Arizona the world capital of solar power? It's a question that comes up all the time. The answer is that a five-man GOP board killed solar incentives while boosting rate hikes from dirty-technology electric companies.
The deceptively-named Arizona Corporation Commission, which is the state electric utility regulator, has been a cesspool of corruption that has crushed the incentives for homeowners to install rooftop solar panels.
Last year former Commission chairman Gary Pierce was indicted for taking bribes of $31,000 and property from a utility owner for Pierce's vote in favor of a rate increase.
"It is the tip of the corruption iceberg. The Commission staff were calling me saying 'you can't believe the corruption and coziness between the commissioners and the utilities they're supposed to be regulating,'" said Chandler attorney Bill Mundell, a former commissioner. He and former commissioner Sandra Kennedy are Democrats running for two open seats on the agency.

Major setback for solar
Last December, just one month after the election, the Commission voted to kill net metering for customers with rooftop solar systems. Net metering gave credits back to homeowners for surplus electricity they produced at full rates.
This was a major setback for solar energy and a decision that utilities cheered.
Meanwhile, the Commission gave Arizona Public Service, the state's largest electric company, a 4.5% rate increase so it could collect another $95 million a year from its customers.
APS owns three coal-powered electric plants — the Four Corners Power Plant, located on the Navajo Indian Reservation in New Mexico; the Cholla Power Plant located in northeastern Arizona near Holbrook, and the Navajo Power Plant located on the Navajo Indian Reservation near Page, Arizona.
APS has been fighting subpoenas to find out if it spent ratepayers' money to buy $3.2 million worth of ads to get two GOP commissioners elected during the 2014 race.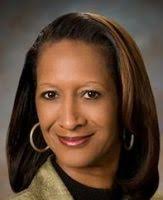 "It's ridiculous that we're not the solar capital of the world," Mundell said. "Corruption has a direct impact on your utility bill. It all depends on the commissioners you elect." Mundell ran for the Commission in 2016 and lost by 35,000 votes out of 2.3 million cast because of dark money spent by APS.
In the 2016 race, APS spent $3.4 million funding the Republican candidates' campaigns with the sole purpose of defeating Mundell.
"That is why we are running as the integrity team and we're going to make some changes," said Kennedy, who was a corporation commissioner from 2008-2013. Earlier she was a state senator from Phoenix from 1993-1999 and a state representative from 1987-1991.