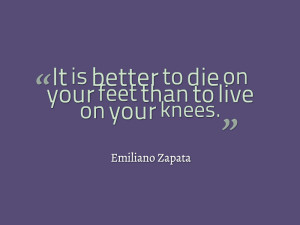 Follow up to an earlier post, Arizona GOP renews its war on public education . . . who will resist them?
On Monday, the Tea-Publican controlled Senate passed SB 1279,  a bill to expand the Empowerment Scholarship Account program to all students in Arizona, on a nearly party-line vote.
Howard Fischer reported, AZ Senate plan allows school vouchers for all students:
State senators voted Monday to do what opponents have argued has been their agenda all along — allow every one of the more than 1 million students in Arizona the opportunity to attend private and parochial schools with tax dollars.
The 17-13 vote starts the process of removing the restrictions that now exist for vouchers, restrictions that to date limit enrollment in the program to no more than 5,500 students. Current law makes these "empowerment scholarship accounts" available only to students with special needs, those living on reservations and youngsters in schools rated D or F.
By the 2018 school year, all restrictions would be gone. And the following year, the numerical cap on vouchers, currently 0.5 percent of all students in public schools, self-destructs.
The only restriction that would be left is that a student first has to attend a public school. But that need not be for more than 100 days. And it could be in kindergarten.
The Tea-Publican controlled House had been scheduled to vote on an identical bill, HB 2482, on Wednesday, but that bill was pulled from a vote and retained on the calendar. House delays debate on vouchers for all school students.
HB 2482 does not appear on any of the ten Committee of the Whole (COW) Calendars for today, so no action this week. Delays on contentious legislation sometimes indicate they may not have the needed votes.
Maybe it is because this effort to ramrod the privatization of public education through the legislature has met with editorial opposition from the state's largest newspaper, The Arizona Republican. Our View: Expanding vouchers is dangerous:
Lawmakers are moving too fast to expand school vouchers.
There is too little information about the impact on public schools.
There are too many questions about whether the existing program favors the wealthy.
There is too great a risk of undermining support for Proposition 123.
What's being proposed is phasing in vouchers so that all 1.1 million Arizona school kids would be eligible to go to private or church school at public expense.
The state's Empowerment Scholarship Accounts program was begun in 2011 as a way to help special needs students.
After being repeatedly expanded, it is now open to children whose parents are in the military, foster children, siblings, children in failing schools and children who live on Native American reservations.
Senate Bill 1279, which passed the Senate Monday, and House Bill 2482, which is moving in the House, would make any student eligible to use the voucher program by 2018. The following year, the cap on the number of students who can participate would end.
This is being done in the name of expanding school choice in Arizona, which is a worthy goal.
But it is being done with far too little information.
The impact on public schools is not well enough understood.
* * *
What's more, public schools face fixed costs, such as building maintenance and utilities. These costs remain even if the district gets fewer dollars because students use vouchers to leave.
It would be reckless to expand the Empowerment Scholarship program before getting a clearer understanding of how vouchers impact public schools.
It also would be irresponsible to expand a program that appears to deepen inequities in our public schools.
Reporting by the Republic's Rob O'Dell and Yvonne Wingett Sanchez found that most students using the current voucher program are leaving high-performing public schools in wealthy districts.
This is not the only program in Arizona that favors the wealthy.
An investigation by the Republic's Alia Beard Rau last summer found the private-school tax credits cost the state treasury far more than expected and disproportionately benefit the wealthy. This program, too, was ostensibly meant to benefit special needs and low-income children.
Both of these programs may have started with good intentions.
The result has been to promote inequality in Arizona schools.
That calls for reform, not expansion.
Expanding the voucher program could also create a backlash against Proposition 123. Voters will be asked on May 17 to approve taking more money from the State Land Trust to partially repay public schools for voter-mandated inflation funding that was illegally withheld by the Legislature during the recession.
"If we think we're going to get voters to vote on (Proposition) 123 at the same time as we're gutting our public school system with bills like this that would devastate the public school system, I don't know how we think we're going to make that sale," Democratic Sen. Steve Farley said told Capitol Media Services.
If lawmakers don't see the dangers in expanding vouchers, Gov. Doug Ducey should.
The Republican's columnist E.J Montini also addressed the racial discrimination motivating school privatization efforts in Arizona. Montini: Lawmakers' ugly attack on minority school kids:
Lawmakers are trying to march the state back to the days of school segregation with a series of bills that pretend to level the educational playing field while tilting the odds (and the money, and the resources) to wealthy White kids.
The question now is: Will Gov. Doug Ducey stop them?
House Bill 2482 and Senate Bill 1279, which I wrote about Tuesday, will eventually allow all of Arizona's public-school students to get vouchers toward private-school tuition. In reality, however, the people behind this scheme know that such a program will do no good for families living on modest or low incomes. The vouchers wouldn't be enough to cover all of the tuition or other expenses that go along with a private education, like transportation and other costs. They wouldn't be able to take advantage. Meanwhile, wealthy families that already can afford private-school expenses will get taxpayer money.
And that's really only step one in the Legislature's march backward.
In SB 1125 and another bill, the Legislature wants to reduce and eventually eliminate desegregation funding. The proposal would impact nearly 250,000 students in 18 districts and impact budgets to the tune of $211 million dollars.
According to Chad Geston, superintendent of Phoenix Union High School District, the cuts would force the district to close North, Cesar Chavez and Betty Fairfax, all with budgets supported by desegregation funding
"Desegregation is about equal access and educational opportunities for all of our students," Geston told one reporter.
In addition to this, Arizona's ever expanding charter school program shows increasing signs of being more and more segregated.
According to a report by the Arizona Center for Investigative Reporting, which analyzed public-school demographics: "While there are exceptions, when charter schools are compared to their neighborhoods and to other nearby schools, data shows that they are more likely to be whiter than the surrounding area, while district schools tend to over-represent Hispanic students."
The traditional public schools impacted by all of this, along with the the children left behind, would decline even further.
It's almost painful to listen to the Republicans pushing these programs try to justify them.
Sen. Steve Yarbrough added, "We want to do more for more kids – that's what we want to do. We want to help more kids and do so more effectively and more efficiently." [Sen. Steve Yarbrough, who operates the Arizona Christian School Tuition Organization, personally enriches himself by legislation that privatizes public education. Sen. Steve Yarbrough makes out like a …legislator … on tax-credit tuition program; Lawmaker benefits from tax credits he helped design; $100,000 salary for Arizona scholarship program advocate. He is the poster boy for unethical behavior, and is part of the GOP culture of corruption in Arizona.]
Just the opposite is true. It's a way to do more for fewer kids, kids who already don't need the help. And it does so at a time when voters soon will be asked to allocate $3.5 billion for education funding by way of Proposition 123, which would tap into state trust land funds.
It's Gov. Doug Ducey's signature education-funding proposal, but given what the Legislature's trying to do, I'd guess there are a lot of voters out there like a reader named Brent Carrell, who wrote on Twitter: "If you're pro public education, don't actions like this make you think twice about entrusting legislature with a Yes on Prop 123?"
Contact your state legislators and tell them to kill the bills above to privatize Arizona's public education system in violation of the Arizona Constitution.  Vote no on Prop. 123. Then vote these lawless Tea-Publicans out of office. Stop the insanity!