Axios, in its typical cynical Washington insider style, reports Biden's confirmation calculus:
Opposition from Sen. Joe Manchin (D-W.Va.) imperils the nomination of Neera Tanden as President Biden's budget director but could help two other nominees.
The state of play: Xavier Becerra for HHS and Deb Haaland for Interior have better chances if the confirmation gods get their sacrifice elsewhere.
The insiders' refrain: "Someone always goes down."
What's next: The HHS and Interior hearings, scheduled for next week, will be proxy battles for two of the biggest ideological fights of the Biden presidency — adding a public option to Obamacare, and curtailing oil and gas extraction on federal lands.
So Neera Tanden, an accomplished woman of South Asian ancestry, is to be sacrificed on the altar of white male sexism in Washington to make it easier for President Biden's other nominees, because she is an outspoken critic of Washington insiders?

That appears to be the reasoning of Senator Joe Manchin (D-WV). Joe Manchin Announces Opposition To Biden OMB Nominee Neera Tanden Due To Her Tweets:
Sen. Joe Manchin (D-WV) cited concern about Biden OMB nominee Neera Tanden's "partisan tweets" as the reason that he is opposing her nomination.
Sen. Manchin said in a statement provided to PoliticusUSA, "I have carefully reviewed Neera Tanden's public statements and tweets that were personally directed towards my colleagues on both sides of the aisle from Senator Sanders to Senator McConnell and others. I believe her overtly partisan statements will have a toxic and detrimental impact on the important working relationship between members of Congress and the next director of the Office of Management and Budget. For this reason, I cannot support her nomination. As I have said before, we must take meaningful steps to end the political division and dysfunction that pervades our politics. At a time of grave crisis, it is more important than ever that we chart a new bipartisan course that helps address the many serious challenges facing our nation."
One has to wonder if Manchin would still be opposed to Tanden's nomination based on her tweets if she was a man?
If Manchin doesn't have any policy reasons to oppose Tanden, then he needs to support her nomination. Putting forward a bogus excuse based on tweets in a post-Trump political world smells like sexism.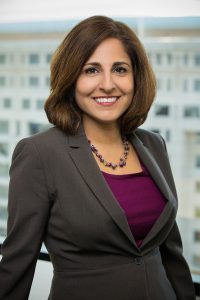 Exactly! When I first heard about this my first thought was "are you fucking kidding me?" As someone who has to endure reading the tweets of Republicans in Congress, every one of them have posted tweets far more offensive than anything Neera Tandem has posted (and at least I often find hers witty and funny).
And after four years of the Twitter-Troll-in-Chief, Donald Trump, this lame-ass excuse from Joe Manchin does not hold water. If Tanden has the professional qualifications for the job, and she does, President Biden is entitled to his nominee.
Mediaite reports, Manchin Slammed by Biden Supporters After Announcing Opposition to Neera Tanden: 'Gratuitous, Mean Spirited, and Sexist Move' (excerpts):
Democratic Sen. Joe Manchin (WV) put the first Biden administration cabinet nominee in real political peril on Friday, announcing that he would not vote to confirm Neera Tanden as director of the White House Office of Management and Budget.
Manchin cited Tanden's "overtly partisan statements," which mostly came in the form of caustic tweets, as his reason for opposing what would be the first South Asian women ever to hold the top OMB job.
With the likelihood of any Senate Republicans supporting her appointment very slim, Manchin's move could very likely sink her nomination in a chamber with an even partisan split of 50-50.
But Manchin's logic failed to pass the smell test for many liberals and Biden supporters:
What is wrong with Manchin? A gratuitous, mean spirited and sexist move. Just appalling

— Jennifer 'pro-reality' Rubin (@JRubinBlogger) February 19, 2021
I am appalled by Joe Manchin voting against Neera Tanden for OMB, a committed progressive after he voted for Bill Barr and others. How about assessing her work, competence and vision instead the tone her tweets? Stop sinking good women because they are outspoken. https://t.co/h9n0Nv1Zgp

— Ilyse Hogue (@ilyseh) February 19, 2021
It's entirely ridiculous that Manchin would oppose Neera Tanden's nomination for this stated reason when he had no problem with the outright venomous partisanship of nominees like Jeff Sessions and Ric Grenell.

This is holding a woman of color to a much higher standard. Period. https://t.co/oQNnNN3ipv

— Charlotte Clymer 🏳️‍🌈 (@cmclymer) February 19, 2021
Other critics couldn't help but contrast his objection to Tanden with his support with openly partisan Republicans, some of whom made comparable if not more incendiary remarks.
So, Republicans with a history of terrible, racist comments like Sessions and Grenell are good enough for the Manchin vote, but Neera Tanden, a Democrat, the first South Asian woman to possibly lead the OMB, is "toxic" and "detrimental."

Whiteness remains undefeated.

— Wajahat Ali (@WajahatAli) February 19, 2021
Among the Trump nominees Manchin voted to confirm, indifferent to their "overtly partisan statements":
Jeff Sessions
Mike Pompeo
Bill Barr
Brett Kavanaugh
Ric Grenell (who was effectively a professional online troll for quite a while) https://t.co/67IxWo8JEg

— Steve Benen (@stevebenen) February 19, 2021
Honestly curious about the standard that would lead a senator to vote to approve the nomination of Ric Grenell in 2018, and oppose the nomination of Neera Tanden today. https://t.co/uSNKJMxpXV

— Yoni Appelbaum (@YAppelbaum) February 19, 2021
Oh man, I forgot about this.

So Manchin voted to confirm Sessions despite accusations of racism; Barr despite a history of cover-ups; Grenell the troll & conspiracist… but not Tanden?

Again, whatever you think of Tanden, how can anyone make any sense of this voting pattern? https://t.co/XmokAVlfjD

— Mehdi Hasan (@mehdirhasan) February 19, 2021
Some political observers suggested internal Democratic power politics were at play, with Manchin asserting his independence to send a message to a Biden administration pushing a more ambitious, progressive agenda.
To be clear, I don't feel strongly about Tanden as OMB director. This is about a Senator from a red state with 1.7 million residents telling a POTUS from his own party that he can't hire a qualified person because of their tweets.

— Joshua Holland (@JoshuaHol) February 19, 2021
Joe Manchin is going to hurt a lot of people to prove something to someone. What and who I really don't know.

— Adam Parkhomenko (@AdamParkhomenko) February 19, 2021
Yeah, so Brett Kavanaugh, who worked with Ken Starr, yelled at Democratic Senators during his confirmation, not too partisan. But Neera is. I've defended Manchin a lot, as he's from WV and I get he's gonna be more conservative, but this is just flat out hypocrisy…

— Cliff Schecter (@cliffschecter) February 19, 2021
Who in the Republican Party will take a stand against cancel culture and confirm Neera Tanden?

— Bill Scher (@billscher) February 19, 2021
The Biden White House is signaling publicly and privately that it is not prepared to abandon Neera Tanden's nomination to head the Office of Management and Budget.
But almost immediately after Sen. Joe Manchin (D-W.Va.) announced on Friday that he would vote against her confirmation — deeply imperiling her bid — behind-the-scenes jockeying began for those seeking to be the fallback option.
POLITICO reports, The jockeying to replace Neera Tanden has begun:
Two early contenders to replace Tanden are Gene Sperling, a two-time director of the National Economic Council, and Ann O'Leary, who just came off a stint serving as California Gov. Gavin Newsom's chief of staff, and who was considered a leading alternative to Tanden back in November when Tanden's nomination was announced, according to people familiar with the matter.
Tanden's selection to run the OMB was always viewed as a risky one for Biden, given her bare-knuckled approach to dealing with Republicans and particularly inflammatory Twitter account. But after Democrats took control of the Senate, Biden allies believed the president would get her confirmed.
The White House said it had no intention from withdrawing Tanden's nomination, with the president telling reporters after a trip to Michigan that, "I think we're going to find the votes to get her confirmed." Democrats believe it's critical the Biden administration does not quickly relent on Tanden after Manchin's opposition, if only to demonstrate they will not cower immediately to any opposition, including from within the party.
But with no Republicans signaling they would support Tanden, activists and allies are already scrambling for the potential opening.
Sperling, whose potential bid was mentioned in a Friday night article in The American Prospect, has boosters through the party owing to his service in the Clinton and Obama administrations and the relationships he's built both with Biden's top economic advisers and within progressive intellectual circles.
Biden's orbit believes he would be easily confirmed if nominated. But there are concerns about Sperling's potential ascension because of the president's stated commitment to build a diverse cabinet. Tanden is an Indian American woman, one of only two women of Asian descent nominated for the cabinet other than Vice President Kamala Harris.
"It's difficult for them not to put a woman in the job because of the commitments the president made to having a balanced cabinet," said one former Obama official.
Reached for comment, Sperling praised Tanden's nomination to OMB.
"I have worked with Neera for over 20 years and have never stopped being impressed by the breadth of her policy expertise, her work ethic and commitment to helping Americans in need," Sperling said. "She is supremely qualified to be OMB Director. I have been and remain 100% supportive of her confirmation."
O'Leary is a longtime Democratic policymaker with close ties to top Biden aides — in particular, White House chief of staff Ron Klain — owing to her years of experience in Clintonworld. She worked in the Clinton White House and then joined Hillary Clinton's Senate office as legislative director. She later served as a top policy adviser on Clinton's 2016 campaign, along with Jake Sullivan, now Biden's national security adviser.
Her policy work has been widely praised by Democrats, but her chances at the slot may be bogged down by her most recent stint in the Newsom administration.
O'Leary served for two years as Newsom's chief of staff, and it was well-known in Democratic circles that she was angling for a job in the Biden administration. But she left Newsom's staff before she landed a job. Her departure came around the time the governor began to face a recall effort over criticism of how he has handled the Covid-19 pandemic. People in Newsom's camp felt O'Leary was not the right person to lead the governor through the turbulence of a recall.
"Does the White House want to have Senate hearings that are going to examine the Gavin Newsom administration in California? That's the baggage," the Obama alum said. "There's a lot of concern."
O'Leary tweeted her support for Tanden's nomination:
"For years, I've worked side-by-side with my dear friend @neeratanden fighting for more inclusive and equitable economic policies," she wrote. "Yes, she's a tough cookie, but it's because she's fighting so hard for the most vulnerable. @POTUS is going to get her confirmed and I'll be cheering!"
Given the concerns surrounding Sperling and O'Leary, the White House could decide to elevate Shalanda Young, who has been nominated to serve as deputy OMB director. Young, a Black woman, is widely respected by both parties on the Hill, where she has worked as the staff director for House Democrats on the Appropriations Committee.
Still, the White House is insistent they will continue to push for Tanden's confirmation, touting her more than 35 meetings with senators from both parties, her outreach to Asian American and Pacific Islander organizations and the business community and bipartisan support she earned outside the Beltway, including from former OMB Director Mitch Daniels, a Republican.
"Neera Tanden is an accomplished policy expert who would be an excellent budget director and we look forward to the committee votes next week and to continuing to work toward her confirmation through engagement with both parties," Jen Psaki, the White House press secretary, said in a statement Friday night.
While most Democrats argue it's too early to completely desert Tanden, they also worry about waiting too long to fill the top post at OMB, especially as the administration is expected to produce a budget in the coming weeks or months.
"I wouldn't want to go another month without an OMB director," the former Obama official said. "It's an incredibly important time. Either let's get Neera confirmed, or you're going to have to move quickly."
Are there at least two Republican female senators — looking at you, Susan Collins and Lisa Murkowski, who just voted to impeach the Twitter-Troll-in-Chief — to take a stand against the white male sexism in the Senate and vote to confirm this well qualified nominee? Or will you stand with the white male sexists in the Senate out of GOP tribalism?