My favorite citizen farmer-legislator, Senator Jon Tester (D-MT), has an op-ed in USA Today's The Arizona Republic, Members of Congress who incited Capitol riot must be held accountable:
Last week, as I worked in my Senate office, I watched in horror as terrorists ransacked our nation's Capitol, where I represent Montanans in the U.S. Senate.
The Capitol is a beacon of hope, which I share with colleagues, staffers, custodial workers, reporters, woodworkers and law enforcement officials, among thousands of other Americans.
In the aftermath of that armed insurrection, it is our duty to hold everyone involved accountable to our laws and history — not just President Donald Trump and the violent rioters he incited, but also the members of Congress who enabled him.
A few days before the violent insurrection, as the president pressured Georgia's Secretary of State to find enough votes to overturn his election loss, 13 of my Senate colleagues took the shocking step of announcing plans to challenge the outcome of the election.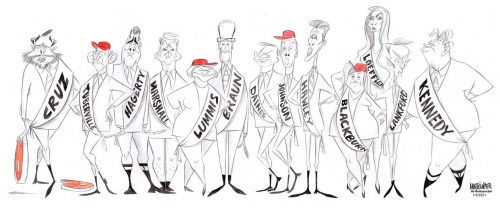 Maybe they did it because they believe it will help them in their next election. Maybe they did it to raise money [Hawley and Cruz did], or because it's much easier to follow than to lead. Whatever their reasons, blame rests squarely on their shoulders, and history will never forget who they are — no matter how much they try to explain it away now.
If traitors to our democracy aren't held accountable, we will fall under siege again. And if that happens, it will unfold with better planning and even bloodier results.
Millions of Americans watched as armed terrorists marched from the president's rally to Capitol Hill, then smashed their way into our nation's foremost symbol of freedom and democracy.
After officers regained control of the Capitol, some of those 13 senators quickly changed their tune, condemning the outcome they provoked — without taking any responsibility for their role in parroting, protecting and enabling the disaster 16 blocks west of Capitol Hill for years.
Trump mocks our democracy
For the past four years, this president has cheapened the institutions of our country, mocked our democracy, disposed of our allies and embraced dictators. He did it because too many politicians enabled his crusade for unchecked power, found an excuse for every lie, ignored every breathtaking tweet and pretended our fragile democracy wasn't on the line.
On Wednesday, our democracy was on the line. Up close and on live TV for everyone in the world to see. The insurrection of the U.S. Capitol was domestic terrorism, plain and simple.
I represent a state whose early history was shaped by crooked, power-hungry politicians. More than a century ago, one of the wealthiest men on the planet, a mining magnate from Montana named William Clark, bribed his way to a seat in the U.S. Senate. In our state, a lot of powerful people looked the other way because they were afraid of him. But in Washington, the scandal was so concerning that the Senate initially refused to even seat Clark.
The people of Montana got fed up with all this unchecked power. Republicans and Democrats, and even socialists, teamed up to pass powerful reforms to put political power back in the hands of Montana's people. This is history worth repeating.
Demand truth, accountability
Let's declare war on unchecked power. Let's demand courage, accountability and truth from our leaders. Let's call phonies for what they are, including those who wrap themselves in flags before burning America down.
And to my colleagues who helped set off this tragic set of events: I urge you to take an honest look in the mirror and accept responsibility for the damage you've done.
The future of our fragile democracy depends on it.
In the House, freshman member of Congress Cori Bush (D-MO), has introduced a resolution to hold Sedition Party members of the House accountable for their actions.
The Intercept reports, Rep. Cori Bush On Republicans Who Fueled Attack On Capitol: "That Blood Is On All Of Their Hands":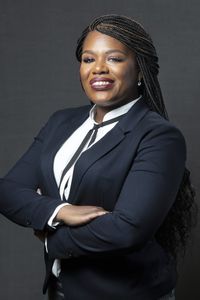 Rep.Cori Bush's first resolution in Congress calls to investigate and potentially expel Republican members who upheld Donald Trump's lies disputing the results of the presidential election, inciting a mob attack on the U.S. Capitol on Wednesday that left five people dead.
The freshman member from St. Louis — who was a leader of the 2014 protests for Black lives in Ferguson, Missouri, following the police killing of Michael Brown — announced the resolution on Twitter on Wednesday evening, hours after hundreds of Trump supporters breached security at the Capitol and before the building had been secured.
The resolution, the full text of [H.Res.25] which was shared exclusively with The Intercept, calls on the House Ethics Committee to investigate and issue a report on whether Republican members violated their oath of office by seeking to overturn the results of the election, and whether they should face sanction — including removal from the House. The measure names Rep. Mo Brooks, R-Ala., as well as Sens. Ted Cruz, R-Texas, and Josh Hawley, R-Mo., as leading the more than 140 members who "have taken unprecedented steps to defy the will of the American people" by voting against Wednesday's Electoral College certification. Bush plans to introduce the resolution Monday if Congress decides to reconvene instead of continuing their planned recess.
In an interview on Friday, Bush told The Intercept that she had been contemplating the resolution even before her official swearing-in last Sunday. "We need to hold our Republican colleagues accountable for what we feel is an attack on our democracy," she said.
[T]he Republican Party's near-total adherence to the lies and incitements to riot precipitating Wednesday's events was unprecedented in every way, from the monthslong building of a conspiracy to weeks of reporting that armed Trump supporters would physically try to stop the certification. More than 140 Republican lawmakers said they would object to certifying the results of the presidential election, with several withdrawing their objections after Wednesday's attacks. Ultimately, eight senators and 139 members of the House supported one or more objections.
Bush's resolution places Wednesday's attacks in the context of historic attempts by the GOP to disenfranchise Black and brown voters — particularly in states where they were instrumental in the outcome of the 2020 presidential election. It also lays out how the ongoing coronavirus pandemic hit those communities hardest, complicating mail-in voting while Republicans spread misinformation and tried to discount ballots. The measure describes GOP efforts to reject the vote as "a continuation of Jim Crow era measures to suppress Black, Brown, and Indigenous voters."
"Whereas efforts by Members of Congress, regardless of party, that seek to undermine our democracy, disenfranchise Black, Brown, and Indigenous voters, erode faith in the Federal Government, and attack the popular will of the American public without merit must be condemned, and those Members should be held accountable for their actions," the resolution reads.
Bush's fellow progressive Squad members — Reps. Alexandria Ocasio-Cortez, Ayanna Pressley, Rashida Tlaib, Ilhan Omar, Jamaal Bowman, and Mondaire Jones — are among the measure's 32 current backers. The resolution's other co-sponsors include Reps. Barbara Lee, Marie Newman, Mark Pocan, Bill Pascrell, and Bobby Rush. Justice Democrats, the group that supported several Squad members in their runs for Congress, backed the measure, as did Brand New Congress, Ady Barkan's Be A Hero, Mijente, and the Center for Popular Democracy.
UPDATE: Common Dreams reports, 47 Lawmakers Join Rep. Cori Bush's Resolution to Remove GOP Members for Inciting Attack on Capitol:
Dozens of lawmakers are co-sponsoring a resolution introduced Monday by freshman Congresswoman Cori Bush that aims to launch investigations for removal of Republicans in the U.S. House of Representatives who, along with outgoing President Donald Trump, sparked a violent takeover of the Capitol last week.
"This is sedition. We must hold these Republicans accountable for their role in this insurrection at our nation's Capitol as part of a racist attempt to overturn the election results," said Bush (D-Mo.) in a statement. "There must be consequences."
"There is no place in the People's House for these heinous actions," Bush added. "I firmly believe that these members are in breach of their sworn oath of office to support and defend the Constitution of the United States. They must be held accountable."
I just introduced H.Res. 25, which would initiate investigations for removal of the members who attempted to overturn the results of the election and incited a white supremacist attempted coup.

Grateful for the 47 of my colleagues who have co-sponsored this legislation. pic.twitter.com/yuxjHDZfW6

— Congresswoman Cori Bush (@RepCori) January 11, 2021
After confirming that she and her staff were safe from the pro-Trump mob that stormed the Capitol as lawmakers were trying to certify President-elect Joe Biden's Electoral College victory, Bush had vowed her first resolution would call for the expulsion of her colleagues "who incited this domestic terror attack."
Bush's promised resolution—which comes amid mounting calls for impeaching Trump and removing him from office—quickly gained support from progressive groups and activists. Now, at least 47 House members are co-sponsoring Bush's resolution.
"I am proudly co-sponsoring this legislation because there can be no room for white supremacist sympathies in the United States Congress," declared Rep. Ayanna Pressley (D-Mass.), an original member of the progressive "Squad" that now includes Bush.
Fellow Squad members Reps. Jamaal Bowman (D-N.Y.), Alexandria Ocasio-Cortez (D-N.Y.), Ilhan Omar (D-Minn.), and Rashida Tlaib (D-Mich.) have called for removing GOP members who echoed Trump's election lies and provoked the violence[.]
A version of Bush's resolution (pdf) shared exclusively with The Intercept calls on the House Ethics Committee "to investigate, and issue a report on, whether any and all actions taken by members of the 117th Congress who sought to overturn the 2020 presidential election violated their oath of office to uphold the Constitution or the rules of the House of Representatives, and should face sanction, including removal."
[M]eanwhile, by Monday afternoon, several thousand lawyers and law students from across the United States signed on to a petition organized by Yale Law School students that calls for the disbarment of Sens. Josh Hawley (R-Mo.) and Ted Cruz (R-Texas) for their roles in prompting last week's siege of the U.S. Capitol.
Eight senators and 139 members of the House Sedition Party is a lot of traitors to kick out of Congress and disqualify from holding office again, far more that the 14 Confederate traitors expelled after the start of hostilities in the Civil War.