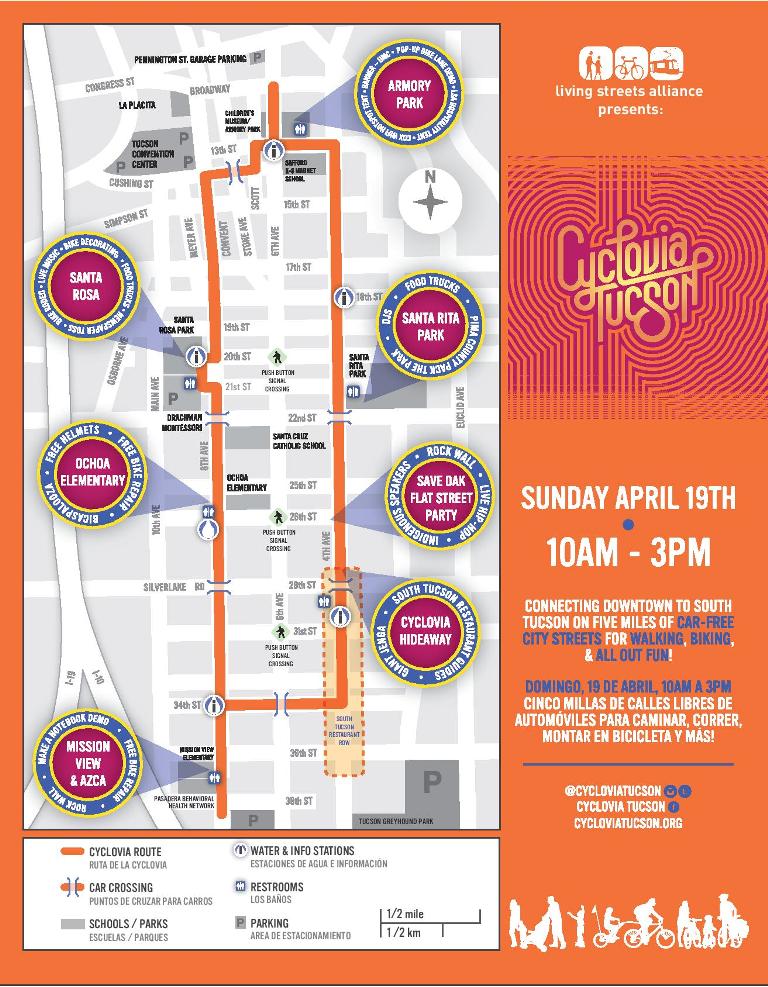 It's that time again to head downtown for Cyclovia's downtown route to South Tucson. See latest  map above. So leave that car or truck behind, and get on your bike, trike, scooter, skates, skateboard, unicycle or just walk/hike/push or pull your wheeled wagon or stroller through the Cyclovia route.
I've biked along several of these Cyclovias and stopped off at the various booths along the way for the fun, freebies and friendships made.
Stay tuned for fall Cyclovia on Nov. 1st, 2015  from 10 a.m. to 3 p.m., route tba.
All info at www.cycloviatucson.org.  Enjoy Spring and enjoy another Cyclovia.