Arizona House Representative and Chairman of the Appropriations Committee has made it clear one of his priorities will be to further permanently reduce the Arizona corporate tax rate over the next several years from the current rate of 4.9% down to 2.5% over the coming four years with HB2003.
If case anyone doesn't know, we have made the HUGE mistake here in Arizona requiring only a majority vote for tax cuts, but a super-majority of 2/3rds for any tax increase. The result is a one-way ratchet: cutting taxes is easy, but raising additional revenues, or reversing an unwise cut, is practically impossible.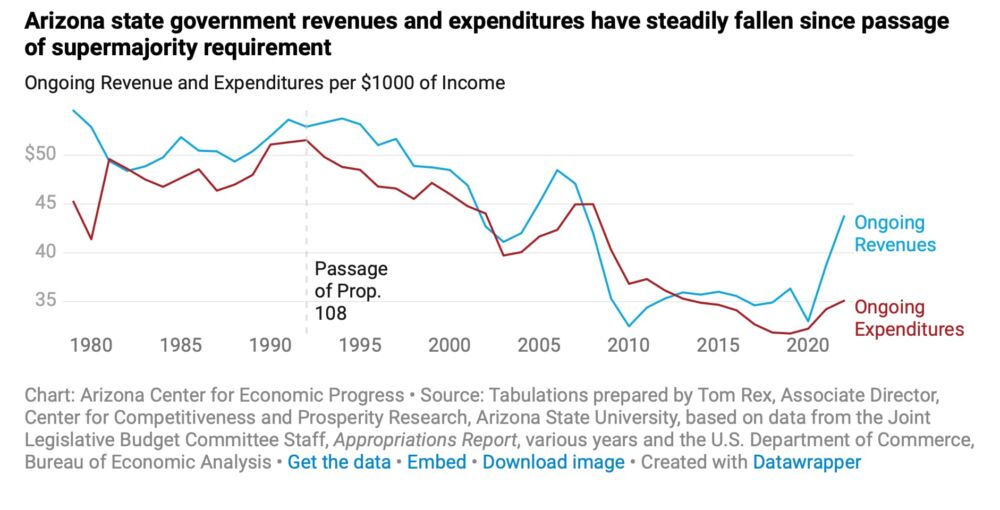 The AZGOP has already reduced corporate taxes in Arizona from about 10% of our budget to about 7% over the past few years with a similar step-wise rate reduction from just under 7% to just under 5%.
The proposed change would further the worst trends in Arizona's already deeply regressive tax burden and further benefit the wealthiest at the expense of the rest of us, and the state's ability to provide vital services to our citizens.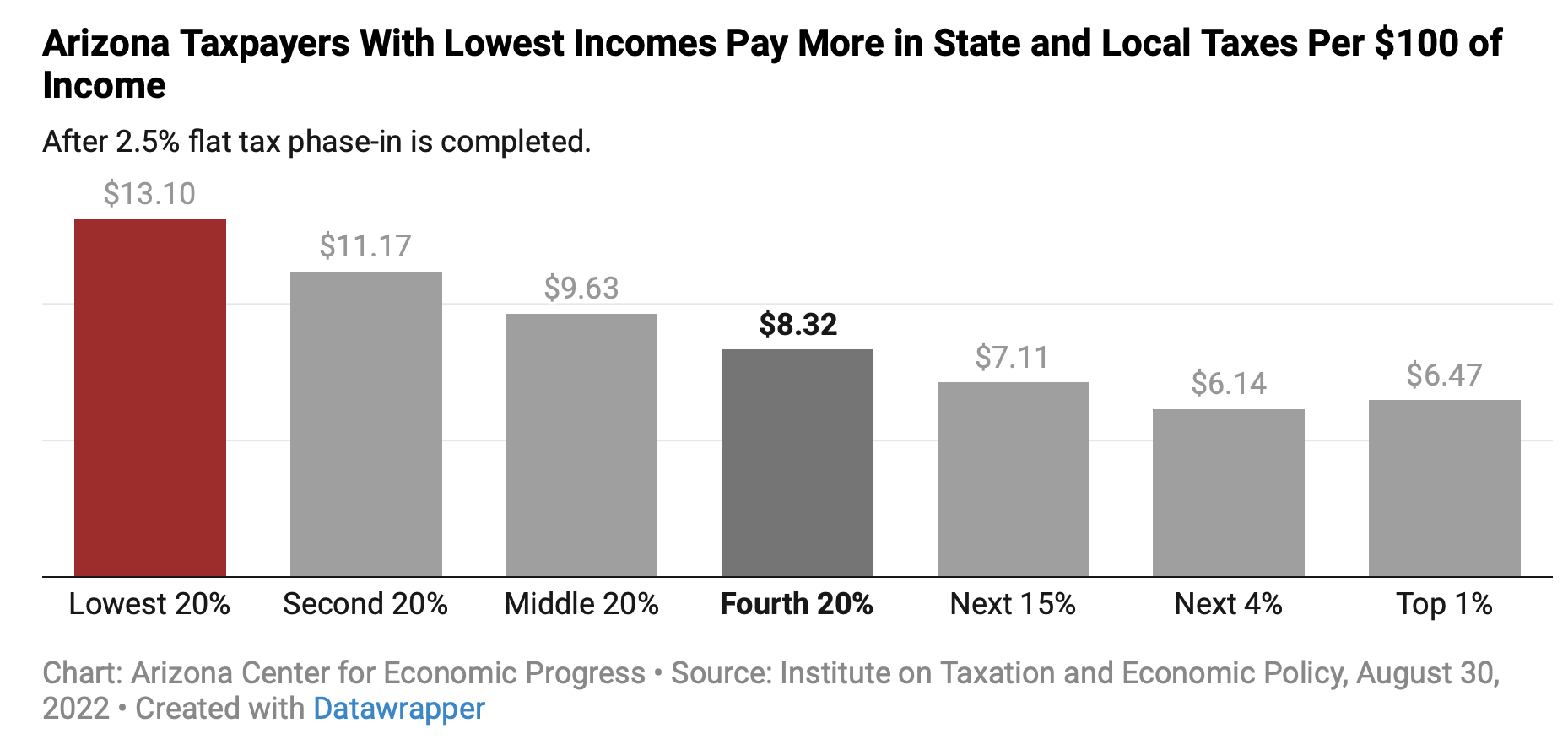 Corporations don't need it – and it only furthers the AZGOP's drive to cripple out state by permanently starving it of revenue. Already over 70% of Arizona corporation pay only the $50.00 minimum tax.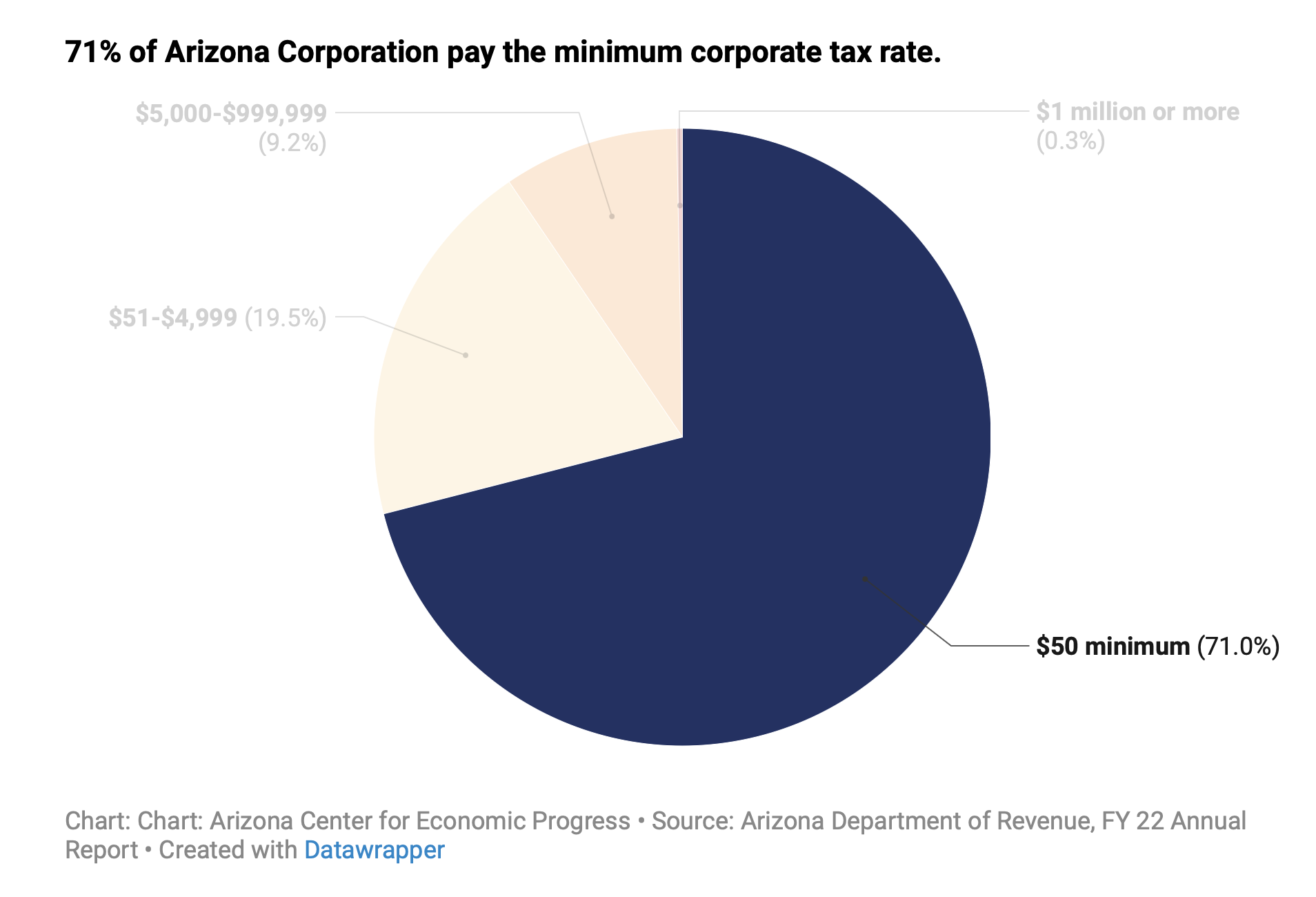 If you think, as I do, that this constant ratcheting down of our tax base is morally and finscally wrong, there are things you can do. Vote Democratic all the way down the ballot, and encourage friends and family to do the same. Get involved in our state's legislative prcess through organizations like CEBV.org, and lobby your own state representatives to oppose this tax ratcheting, especially if you live in a district represented by Republicans.