Thousands of Arizonans are victims of financial exploitation every year, and the likely marks are seniors and Baby Boomers, who have investments built up over a lifetime. Now the state has enacted laws to allow their investment firms to report wrongdoing and to hold suspicious transactions and disbursements.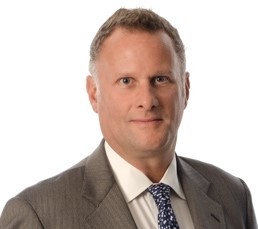 "This is a growing problem that is happening with Baby Boomers aging out of the workforce and 10,000 people turning 65 every day. They have more invested wealth than any other generation, which means that over the next decades the risk of financial exploitation becomes significantly greater," said Richard Szuch, an attorney with the law firm Bressler, Amery & Ross.
In Arizona, between 4,600 and 6,900 seniors will experience some type of abuse each year — primarily financial exploitation and fraud. Reports of abuse have increased 150% over the last decade.
Elderly victims are often reluctant to report abuse because they feel ashamed, embarrassed, humiliated, afraid, and may even defend the abuser. That is because perpetrators of abuse are generally family members (28%), caregivers (17%), or friends and neighbors (7%), according to the state. Victims frequently rely on the abuser for some type of caregiving services at home and are afraid they will be placed in a nursing home if the abuse is reported.
Not the usual suspects
There are notorious scams like the caller who claims to be an IRS agent threatening arrest if a check is not sent to him. There are also online romantic scams, where women ask lonely men to send them money. But most often the bad actors are the people closest to seniors: their family, friends, caretakers, and neighbors, according to Szuch.
"Seniors are not educated about the likely bad actors. They don't want to think their adult children will take advantage of them. It's as likely a son or daughter would do something as a stranger would do," he said.  For example, there are many stories about a grandson who tells a grandparent that he's in jail and unless the grandparent sends $20,000 for bail he'll be held in a cell with rats."
"Caregivers will start writing checks or have the victim sign checks, telling them they are for medications. Or they are stealing cash from people who don't notice what's going on. This type of abuse has existed for years."
Alert to warning signals
Often the first to notice the exploitation are investment firms, broker-dealers or financial advisors. Szuch said they will be alert to:
Sudden changes in the investment pattern or withdrawal patterns.
Relatives, friends or trusted contacts of the senior taking an increased interest in the senior's assets and intruding into the process.
Abrupt changes in the designation of a beneficiary, who may be improperly influencing the senior.
Fraudulent use of a power of attorney or guardian, who makes buy or sell orders, or donates to a bogus charity.
Arizona's pre-existing Adult Protective Services Statute (A.R.S. §46-454) was created to protect vulnerable adults, but does not specifically address the financial exploitation of seniors or provide tools to broker-dealers or investment advisers to protect their customers. It requires "any person who is responsible for any action concerning the use or preservation of a vulnerable adult's property" to immediately report exploitation of a vulnerable adult to Adult Protective Services, among other agencies.
On May 13, a new Article with bipartisan support was added to the Adult Protective Services Statute (A.R.S. §46-471- §46-474) that permits broker-dealers and investment advisers to report their suspicions to Adult Protective Services and the Securities Division of the Corporation Commission. The law also allows firms to place a temporary hold on disbursements and transactions for up to 25 business days, if certain circumstances are satisfied.
The law protects any person who is 65 or older or any person who is 18 or older and is unable to protect himself from abuse, neglect, or exploitation by others because of a physical or mental impairment; or an incapacitated person. The changes go into effect on August 27, 2019.
Szuch heads up his firm's Senior and Vulnerable Investor Group, which has 25 attorneys that deal specifically with at-risk investors, seniors and vulnerable adults.  Among other things, they train supervisors and financial advisors on how to detect and respond to financial exploitation. The firm has an interactive online map showing senior and vulnerable investor laws in each state.
"We counsel firms about their procedures, what the process for escalation should be and how the organization should be structured so things don't get lost in the cracks," he said. "With regard to reporting and investigations, sometimes firms need to go into court to enforce people's rights."
Financial advisors can exploit investors, but the firm's own supervisory systems should be able to detect unusual activities. Typically, that would take the form of a financial advisor making himself the beneficiary or a retirement account or an outright theft of funds, but that is unusual.
According to the Arizona attorney general, a victim of financial exploitation generally:
Is female.
Lives alone or with a spouse or relative.
May suffer from some form of dementia or physical impairment and often suffers from multiple limitations that make him or her dependent on others for care.
Tends to be isolated.
May suffer from more than one type of abuse.
"As people get older, their sense of risk decreases, and they are more likely to take a risk. They think that somebody else will be exploited but they will not be. Older people are ironically very interested in get-rich-quick schemes," Szuch said.
According to Szuch, "The Baby Boom population numbers 75 million people, and they are more invested than any prior generation. The financial assets held by Baby Boomers will peak in 2029 at $26 trillion and Baby Boomers' control 70% of the nation's disposable income. It's a wealthy and large class of people, which is why the new financial exploitation laws are so important."