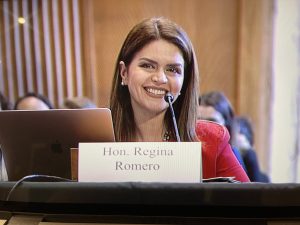 It has been an eventful first term for Tucson Mayor Regina Romero.
When she was not battling science denying Governor Doug Ducey and right-wing legislators over how to keep people safe during the height of the Coronavirus, Mayor Romero, with members of the City Council, pursued a progressive program, which included a Working Families Agenda, designed to move Tucson forward, lift Tucsonans up, and provide a green sustainable clean energy future for the region.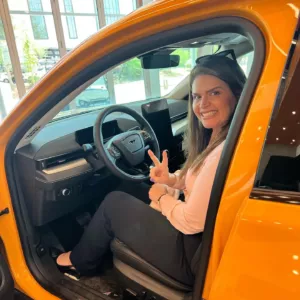 Among the achievements during Mayor Romero's first term were:
The Million Trees Initiative.
The passage of Proposition 411 to, along with funding from the Bipartisan Infrastructure Law, modernize Tucson's infrastructure.
The Electric Vehicle Roadmap.
The Climate Action and Adaptation Plan (also known as Tuscon Resilient Together which passed through the council on March 7, 2023.)
Securing funding for and operationalizing new electric buses.
The hiring of a Chief Equity Officer.
Transformative investments in affordable housing and rental assistance.
The arrival of clean energy industries like American Battery Factory.
Transforming the 911 public safety communications system.
Taking significant steps to deal with PFAS contamination and protect Tucson's long-term water security.
On February 15, 2023, Mayor Romero announced her re-election campaign for a second term. If she wins, the Mayor pledges to continue the Working Families Agenda and build on the achievements of the first term.
Mayor Romero graciously took the time to discuss her first term and her plans for a second one should she win reelection later this year.
The questions and her responses are below.
Please tell the readers at least two reasons you would like to seek a second term as Tucson's Mayor.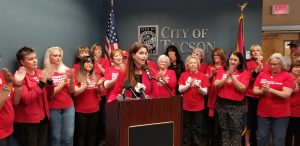 "I love serving as Mayor on behalf of Tucsonans and our beautiful city. It's truly the privilege of my lifetime, and it's an incredible honor to have the faith entrusted by Tucsonans to lead our city forward. As mayor, people look to you to have a vision and to have a direction for our city. I am grateful that my colleagues on the council have come along with me and have been very supportive of my agenda. I think there's still more work to be done and that's why I'm seeking reelection. That's why I'm coming back to the voters and asking them to give me another four years. I'll continue to tell voters what I told them back in 2019 and what I've been saying to them since I first got elected back in 2007 as a councilwoman: that I will always fight for Tucsonans and promote an affordable, safe, and sustainable city that provides economic opportunity for all."
Please tell the readers at least three reasons the voter should elect you again to serve as Tucson's Mayor.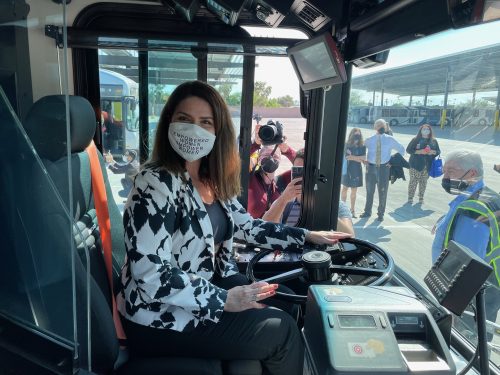 "I would say that first, I am a fighter. I'm a fighter for Tucson and for Tucsonans. I will fight for what's right for our community and for Tucson, period. In the absence of action by Governor Ducey, I had to make difficult decisions to protect public health. He was not listening to science and public health experts to protect our community. That's one example of how I've fought and will continue to fight for, protect, and serve Tucsonans."
"I would say the second reason is because of my years of experience and commitment to improving our community. I have been serving the residents of Tucson for the past 15 years. This year in November, it will be 16 years that I've served on the City Council as a council member and as Mayor, and I know our bureaucracy. I know the needs of our community and I deliver on the promises that I make. Back in 2019, I had a big vision for our community. Reflecting on everything that I spoke about with voters in 2019, it's incredible the progress we have made despite facing a global pandemic. I deliver on my promises, and I fight to make sure that they happen. A big example is our Climate Action and Adaptation Plan: I ran on promising the voters of Tucson that I would deliver bold immediate action on climate action and resiliency. And on March 7th, after months of community engagement and planning efforts, we are scheduled to approve Tucson Resilient Together – the city's first comprehensive Climate Action and Adaptation Plan."
What have been your two proudest achievements as Mayor?
We've delivered a lot but what I would say is that as many things come to mind, I would say that the work that we're doing on community safety with our Community, Safety, Health, and Wellness Program that we started from scratch in the City of Tucson with the partnership of our police chief Chad Kasmar. We are looking at community safety through a holistic lens, not placing the entire burden on the police to solve."
"I'm also thinking of the housing affordability strategy for Tucson. When I came in as mayor, we did not have a strategy. We didn't have an action plan for affordable housing and I tasked our housing community development department to put together a strategy and action plan. From that action plan, we have been able to create a nonprofit construction development arm so that we can build our own affordable housing in Tucson. From that, we have been able to create our Housing First Program, which helps our unsheltered, houseless folk. Here in Tucson, we've invested 15 million dollars from the American Rescue Plan in hotels that were pretty much closed and were just there. They were just buildings. We put into action our Housing First Approach, which basically houses unsheltered folks first and wrap-around support services to eventually transition into permanent, affordable housing and a path forward in their lives."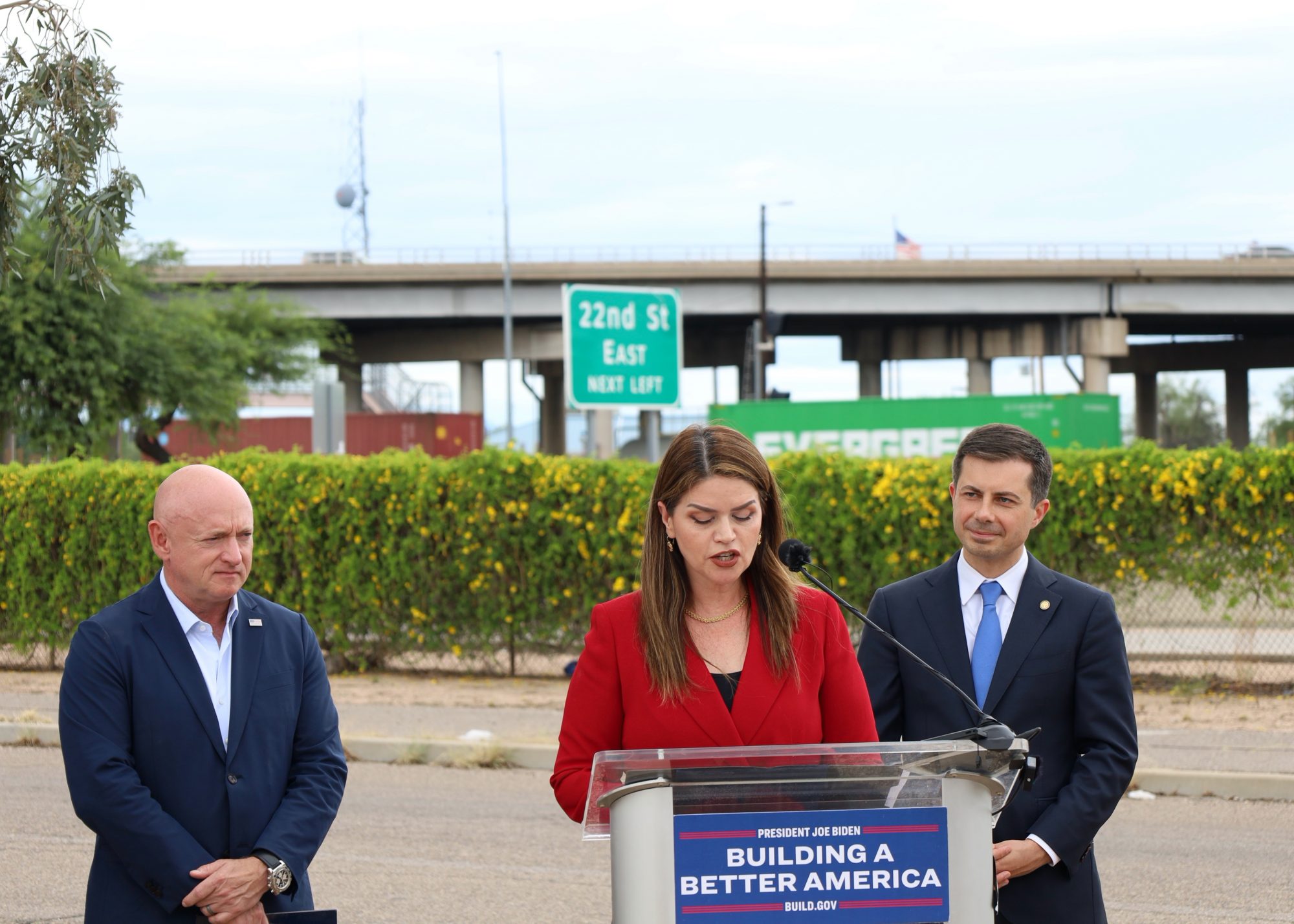 "Another issue that I've consistently heard from Tucsonans is about our roads – and for good reason. Despite passing Proposition 101 and other initiatives, most of our roads are in a state of disrepair. I approached my colleagues on the council and say, let's just go bigger, right? We have a $650 million issue in terms of residential roads. Why don't we just go out to the voters and ask them if they want to invest in not just residential road repair, but also in pedestrian and bicycle infrastructure? So, we passed Proposition 411, a $750 million investment in our residential roads and in bicycle and pedestrian safety with 73% of the vote. That was very resounding, and so I'm very proud of that accomplishment."
What have been two regrets you have had during your first term as Mayor?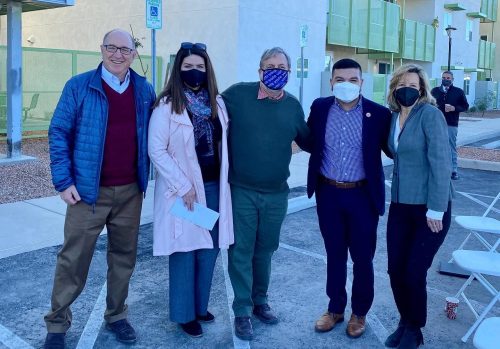 "Even though we've gone at an incredibly fast and furious pace on changing things and doing really good stuff, I wish I had more time. The pandemic certainly threw a wrench in our plans and took up the majority of my first two years in office. I'm seeking reelection because I want to be able to continue pushing and expanding the really good stuff that we've done so far."
"COVID was a difficult time and it took a lot of personal one-on-one face-to-face time that I wish I would've been able to spend with community organizations and other things. I think that that's something that we all had to go through and had to live through."
If elected to a second term, what are at least three legislative priorities you would like to pursue?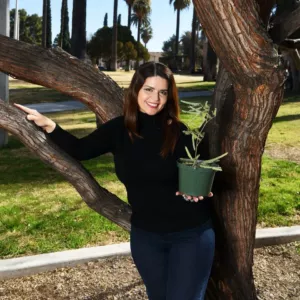 "I'm like looking at my Working Family's Agenda and I'm like, what didn't I do enough of? I guess my priorities during my second term will be putting our strategic plans into action. This is a time for implementation. We have a Housing Affordability Strategy for Tucson. We have funding for our roads. We have our Climate Action and Adaptation Plan. We have our Housing First Program that we want to expand. I want to continue making sure that I work on our community safety by continuing to partner with Pima County, the Federal Government, and the state government. Now that we have Governor Katie Hobbs, we are looking for a much more holistic solution for our unsheltered homeless folk. I want to continue working on investing in our prevention and intervention strategies against crime. One of the most effective ways of doing it is investing in our children and youth. It's a long-term strategy, but something that is extremely worthwhile. For example, I led the charge to invest a million dollars in the Pima County Peeps Program, which is a childcare program that the county set up. I also would like to increase investment in prevention strategies for youth. We started a bit last year with some ARPA (American Rescue Plan) funds, but I think we can expand that program. I really want to continue focusing on creating high wages, long-term jobs, and economic development. That's an important piece of the quality-of-life puzzle in Tucson.  Finally, I want to continue to maintain the vibrant neighborhoods that we invest in as part of that community safety conversation as well."
Is there anything not covered in the first five questions that you would like the readers to know about your campaign for a second term as Tucson Mayor?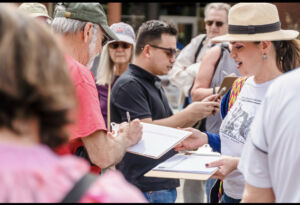 "People should go to my website at www.votereginaromero.com to learn more about what we've done during my first term and my agenda for the future. I put my election and campaign team together and it's pretty incredible, especially the support from, my co-chairs, Senator Mark Kelly, Karin Uhlich, and Edna Meza Aguirre. They all represent different populations and interests, but they've all done incredible work for our community. So I would invite people to our kickoff and invite people if they're the City of Tucson residents, to sign my petition online. We already have E Qual available. And then, of course, donations are always appreciated as I'm running as a clean candidate. And so, if you're a city of Tucson resident, please feel free to donate anywhere from $10 to $500 to my reelection campaign."
Mayor Romero's campaign kickoff event is on March 8, 2023, from 5:30 p.m. to 7:00 p.m. Please see further information below.