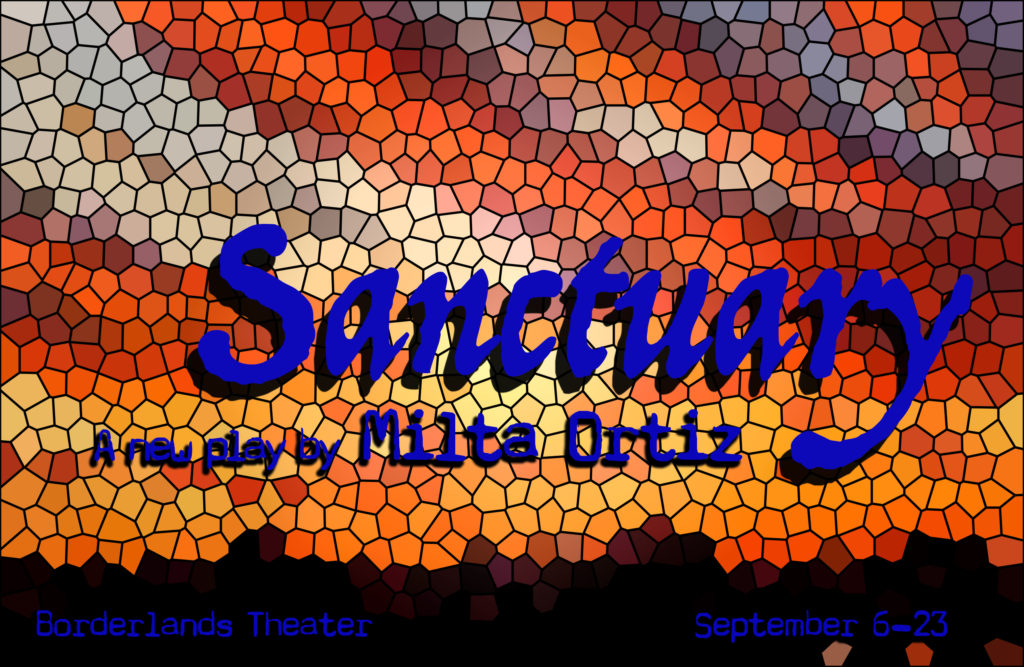 "Based on real people and events Sanctuary chronicles the Tucson birth of the 1980's Sanctuary Movement.
In 1981, when Carol and Mica find out about detained Salvadorans fleeing civil war, they set out to process political asylum applications. After they meet Victor, a Salvadoran in a Border Patrol detention center, they realize they're going to need help. They call on Father Hartford, who is first to meet Nidia, another Salvadoran with strong but different opinions on the Salvadoran civil war.
Carol and Mica enlist pastor Jeff Chord of Southside Presbyterian Church, who sits on the National Presbyterian Council and before long Quaker Will Hewitt joins the group with ideas of his own. As the number of detained Salvadorans and Guatemalans continues to grow, the group must choose whether or not to stand up for what they believe. Will they choose the law of man or the law of God?
Sanctuary kicks off a trilogy of plays dealing with immigrants seeking refuge in the U.S., exploring the U.S. involvement in Central America, its consequences, and response."
Sanctuary
A New Play by Milta Ortiz
Directed by Marc David Pinate
Presented site specifically at Southside Presbyterian Church
317 W. 23rd Street
Tucson, AZ 85713
September 6-23, 2018
Thursday-Saturday @ 7:30 p.m.
Sunday @ 4:00 p.m.
Tickets $13 to $30: http://www.borderlandstheater.org/productions/2018-2019-season/sanctuary/