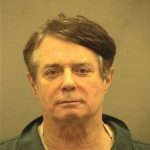 This past week we learned from Paul Manafort's attorneys that their client shared closely guarded campaign polling data with Russian (and Ukrainian) oligarchs who have close ties to Vladimir Putin. Paul Manafort shared 2016 polling data with Russian associate, according to court filing.
David Measer explains The real value of Paul Manafort's polling data:
[I]t's a mistake to treat polling data as mere briefing material; it's actionable information. Those of us in advertising use it to decide who to target; to position the brands we represent as distinctive from other brands; to develop messaging and ads; and to knock competitors out of their positions in consumers' minds. We've known since 2017 that the Russian disinformation campaign during the 2016 presidential election did the same thing — aiming different posts at people who indicated that they "liked" patriotism or lived in Ferguson, Mo.
Passing on this kind of information gives a partner the ability to reach audiences in a very personalized way. And if that partner is a foreign country intent on influencing voters, exploiting divisions and disrupting elections, the data is priceless. It gives them the tools to get pretty close to the holy grail of marketing: to be in the right place, at the right time, with the right message.
This would be the Russian troll farm run by Russian intelligence agencies whom the Special Counsel has indicted for interference in the 2016 election.
The Trump administration is actually trying to lift sanctions on the very Russian oligarch, Oleg V. Deripaska, to whom Paul Manafort provided the polling data and offered private briefings "to get whole" with the man to whom he owed a substantial sum of money. Democrats Push to Block Sanctions Relief for Russian Oligarch's Companies.
Also this past week, The Moscow Project issued a new report detailing over 100 contacts between individuals associated with the Trump campaign and Russia linked operatives. INTERACTIVE: 100+ CONTACTS BETWEEN THE TRUMP CAMPAIGN AND RUSSIA:
There were 101 known contacts between Trump's team and Russia-linked operatives during the campaign and transition.
Those contacts included at least 28 meetings.
16 members of the Trump team participated in these contacts, and 12 more are confirmed to have known about them. Those 28 people include all three campaign leaders, Donald Trump Jr., and Ivanka Trump.
For all 101 of the Trump campaign's contacts with Russia-linked operatives, check out the interactive diagram below. The full report, including an explanation of our methodology, can be found here.
We may learn more details about these substantial contacts next month when Trump's "fixer," Michael Cohen, testifies in an open hearing before Congress. This could be his John Dean moment in history. Michael Cohen to testify before House panel in early February.
This weekend the New York Times reports F.B.I. Opened Inquiry Into Whether Trump Was Secretly Working on Behalf of Russia: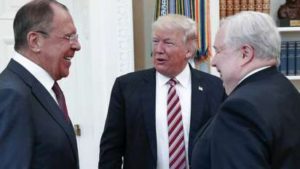 In the days after President Trump fired James B. Comey as F.B.I. director, law enforcement officials became so concerned by the president's behavior that they began investigating whether he had been working on behalf of Russia against American interests, according to former law enforcement officials and others familiar with the investigation.
The inquiry carried explosive implications. Counterintelligence investigators had to consider whether the president's own actions constituted a possible threat to national security. Agents also sought to determine whether Mr. Trump was knowingly working for Russia or had unwittingly fallen under Moscow's influence.
The investigation the F.B.I. opened into Mr. Trump also had a criminal aspect, which has long been publicly known: whether his firing of Mr. Comey constituted obstruction of justice.
Agents and senior F.B.I. officials had grown suspicious of Mr. Trump's ties to Russia during the 2016 campaign but held off on opening an investigation into him, the people said, in part because they were uncertain how to proceed with an inquiry of such sensitivity and magnitude. But the president's activities before and after Mr. Comey's firing in May 2017, particularly two instances in which Mr. Trump tied the Comey dismissal to the Russia investigation, helped prompt the counterintelligence aspect of the inquiry, the people said.
The special counsel, Robert S. Mueller III, took over the inquiry into Mr. Trump when he was appointed, days after F.B.I. officials opened it. That inquiry is part of Mr. Mueller's broader examination of how Russian operatives interfered in the 2016 election and whether any Trump associates conspired with them.
The criminal and counterintelligence elements were coupled together into one investigation, former law enforcement officials said in interviews in recent weeks, because if Mr. Trump had ousted the head of the F.B.I. to impede or even end the Russia investigation, that was both a possible crime and a national security concern. The F.B.I.'s counterintelligence division handles national security matters.
If the president had fired Mr. Comey to stop the Russia investigation, the action would have been a national security issue because it naturally would have hurt the bureau's effort to learn how Moscow interfered in the 2016 election and whether any Americans were involved, according to James A. Baker, who served as F.B.I. general counsel until late 2017.
* * *
The decision to investigate Mr. Trump himself was an aggressive move by F.B.I. officials who were confronting the chaotic aftermath of the firing of Mr. Comey and enduring the president's verbal assaults on the Russia investigation as a "witch hunt."
A vigorous debate has taken shape among some former law enforcement officials outside the case over whether F.B.I. investigators overreacted in opening the counterintelligence inquiry during a tumultuous period at the Justice Department. Other former officials noted that those critics were not privy to all of the evidence and argued that sitting on it would have been an abdication of duty.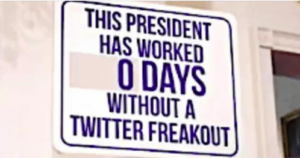 There is much more detail in the historical narrative of the Times' report. Naturally, the Russian asset and unindicted co-conspirator Twitter-troll-in-chief resorted to his usual anti-FBI ravings on Twitter. Trump Tweets Lengthy Attack on F.B.I. Over Inquiry Into Possible Aid to Russia. As Nicole Wallace, George W. Bush's White House Communications Director says,"the GOP has become the pro-Putin, anti-FBI party" under Trump, and is unrecognizable as the Republican Party.
The Washington Post reports this weekend that Trump has concealed details of his face-to-face encounters with Putin from senior officials in administration: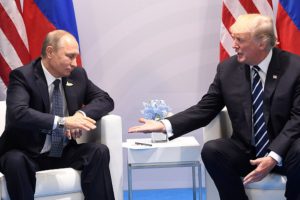 President Trump has gone to extraordinary lengths to conceal details of his conversations with Russian President Vladi­mir Putin, including on at least one occasion taking possession of the notes of his own interpreter and instructing the linguist not to discuss what had transpired with other administration officials, current and former U.S. officials said.
Trump did so after a meeting with Putin in 2017 in Hamburg that was also attended by then-Secretary of State Rex Tillerson. U.S. officials learned of Trump's actions when a White House adviser and a senior State Department official sought information from the interpreter beyond a readout shared by Tillerson.
The constraints that Trump imposed are part of a broader pattern by the president of shielding his communications with Putin from public scrutiny and preventing even high-ranking officials in his own administration from fully knowing what he has told one of the United States' main adversaries.
As a result, U.S. officials said there is no detailed record, even in classified files, of Trump's face-to-face interactions with the Russian leader at five locations over the past two years. Such a gap would be unusual in any presidency, let alone one that Russia sought to install through what U.S. intelligence agencies have described as an unprecedented campaign of election interference.
Special counsel Robert S. Mueller III is thought to be in the final stages of an investigation that has focused largely on whether Trump or his associates conspired with Russia during the 2016 presidential campaign. The new details about Trump's continued secrecy underscore the extent to which little is known about his communications with Putin since becoming president.
* * *
Former U.S. officials said that Trump's behavior is at odds with the known practices of previous presidents, who have relied on senior aides to witness meetings and take comprehensive notes then shared with other officials and departments.
Trump's secrecy surrounding Putin "is not only unusual by historical standards, it is outrageous," said Strobe Talbott, a former deputy secretary of state now at the Brookings Institution, who participated in more than a dozen meetings between President Bill Clinton and then-Russian President Boris Yeltsin in the 1990s. "It handicaps the U.S. government — the experts and advisers and Cabinet officers who are there to serve [the president] — and it certainly gives Putin much more scope to manipulate Trump."
Senior Democratic lawmakers describe the cloak of secrecy surrounding Trump's meetings with Putin as unprecedented and disturbing.
There is much more detail in the The Post report.
Asha Rangappa, a former FBI agent and a legal and national security analyst for CNN, sums up in this op-ed, The FBI can't neutralize a security threat if the president is the threat:
Naturally, the president, as a U.S. citizen, cannot be removed from the country. Nor can the president, who is the country's chief executive, be restricted from access to classified information or provided with falsified information. It also makes no sense to "flip" someone who has already in a position of public trust and has taken an oath to protect and defend the United States from foreign enemies. And merely monitoring the threat to collect intelligence on what foreign adversaries are doing is not an option, since the ultimate consumer of such intelligence is the president himself — which means whatever intelligence is collected could eventually be passed on to the president, who is also the target. At the same time, the possibility that the president is compromised by a foreign power is the ultimate national security threat: The awesome powers of the presidency, which include almost unfettered discretion in the realm of foreign affairs and intelligence operations, leaves open the potential for him to use those powers to advance the interests of a foreign adversary over those of the United States.
This leaves only one option for neutralization: Exposure.
Exposing the activities of a foreign intelligence service renders them ineffective, since it removes plausible deniability, which is the hallmark of covert intelligence operations. It also reveals the sources and methods a foreign power is using, forcing them to abandon the operation. Special counsel Robert S. Mueller III has already utilized this avenue by bringing criminal charges against 13 Russian nationals and three Russian companies for a disinformation campaign on social media and against 12 GRU officers for hacking the Democratic National Committee's emails. This alternative has its downsides: It allows our adversaries to know what we know, enabling them to up their game the next time. (The current aggressive attempts by Russia's Internet Research Agency to compel discovery of Mueller's sources and methods in court is an example of this tension.) But where the national security threat is severe, the need to stop the activity immediately can outweigh the costs.
This is where Mueller's report comes in. Until now, the American public has seen only snippets of Mueller's investigation — those that he has chosen to make public through criminal charges. But since not all activities uncovered by a counterintelligence investigation, even those that pose a significant threat to national security, are necessarily criminal, they do not reveal the full breadth of what Mueller may have discovered. Only by laying out all of his counterintelligence findings — including what role, if any, Trump played in Russia's intelligence operation against the United States — can the criminal charges be placed in context and the full scope of the threat be assessed.
If the counterintelligence case against the president was eventually closed because it found that Trump did not pose a threat to U.S. national security, Trump should welcome Mueller's report reaching Congress. This conclusion would stop the speculation about Trump's relationship with Russia and reassure the American public that his loyalties remain with the United States. But if it wasn't, and the threat to national security is ongoing, then informing Congress of the nature of the threat is paramount. This would be the only way that Congress can determine whether it should take the ultimate step to neutralize the damage that the president could inflict on the nation — through impeachment and removal from office.
It is the duty of congressional oversight committees to expose a compromised president and national security threat, and to remove him from office if the evidence warrants.
---
Support volunteer citizen journalism at the Blog for Arizona with a donation today. Your secure contribution keeps the Blog online and sustains a free press in Arizona.
---