So THIS is supposed to be "Dear Leader" Donald Trump's big reveal about Russian hacking?
Trump fluffer Sean Hannity interviewed WikiLeaks founder Julian Assange last night on "Hannity." Assange insisted the Russian government was not his source for the hacked emails he released from the Democratic National Committee and Hillary Clinton campaign chairman John Podesta. Sean Hannity Declared Reports That The US Has 17 Intelligence Agencies "Fake News". "We don't have 17 intelligence agencies, so now we've got 'fake news' stories to bolster the claim of the president and the Democrats losing the election." Right-Wing Media Are Using The Term "Fake News" To Attack Credible News Sources.
"Has WikiLeaks become a laundering machine for compromising material gathered by Russian spies? And more broadly, what precisely is the relationship between Mr. Assange and Mr. Putin's Kremlin?" How Russia Often Benefits When Julian Assange Reveals the West's Secrets. "[A] New York Times examination of WikiLeaks' activities during Mr. Assange's years in exile found a pattern: Whether by conviction, convenience or coincidence, WikiLeaks' document releases, along with many of Mr. Assange's statements, have often benefited Russia, at the expense of the West."
And here we have Sean Hannity advancing a Russian disinformation campaign in the post-truth fact-free world of FAUX News.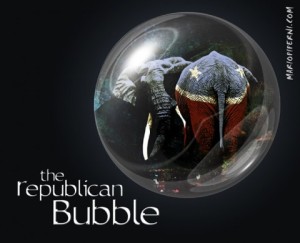 This is how the mighty Wurlitzer of the right-wing propaganda machine works, creating Epistemic closure and the 'conservative misinformation feedback loop' media bubble.
Trump Quotes Assange, Says WikiLeaks Did Not Get Emails From Russia:
Mr. Assange appeared on Fox News on Tuesday night with Sean Hannity, one of Mr. Trump's biggest media boosters, to declare once again that the Russians were not the source of the purloined emails that WikiLeaks released from the Democratic National Committee and the personal account of Hillary Clinton's campaign chairman, John Podesta.
Mr. Trump followed that appearance with a series of Twitter posts on Wednesday that appear to be preparing his followers for battle once more information on intelligence findings is released, likely by Thursday.
Mr. Assange and Mr. Hannity did not address the fact that in addition to WikiLeaks, the leaked Democratic material was published by two other mysterious websites, DCLeaks.com and a blog written by someone called Guccifer 2.0. American intelligence agencies believe both were created by Russian agents.
In addition to American intelligence agencies, most private cyber researchers also believe the D.N.C. and Podesta hacks were carried out on orders of Russian government officials, though a few skeptics believe the case is unproven by evidence made public to date. Mr. Assange's statement is unlikely to change that conclusion.
Intelligence officials will brief Congress on their Russia inquiry on Thursday, ahead of a briefing for Mr. Trump in New York on Friday. Senator John McCain of Arizona, chairman of the Senate Armed Services Committee, will hold the first hearing on the matter on Thursday as well.
Our "Dear Leader" is also lying about the intelligence briefing he was to receive:
A U.S. official disputed that there had been any delay in delivering the briefing that Trump requested on Russia, saying that high-level U.S. intelligence officials are scheduled to meet with the president-elect in New York on Friday. Trump alleges delay in his briefing on 'so-called' Russian hacking; U.S. official says there wasn't one:
The official said that Trump did receive a regular intelligence briefing on Tuesday, and raised the possibility of confusion on the part of his transition team or schedulers.
"It's possible that his team has some scheduling disconnect" and that "whatever he received today didn't meet his expectations," the official said, speaking on the condition of anonymity to discuss sensitive intelligence matters. But, the official said, the fuller briefing on Russia's alleged election hacking was never scheduled to occur Tuesday, and that plans for a fuller Friday briefing have been in place for several days.
"Mr. Trump suggested, with no evidence, that the officials might be buying time to assemble a more substantial case that Russia interfered in the election." Trump Says Intelligence Officials Delayed Briefing on Russian Hacking:
A spokesman for the director of national intelligence declined to comment on Mr. Trump's claim. Senior administration officials disputed it, saying that no meeting had been scheduled for Tuesday.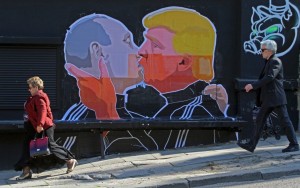 Mr. Trump's Twitter post, on a day when he had said he might reveal "things that other people don't know" about the hacking, underscored his skepticism about the intelligence agencies' conclusion that the Russian government used cyberattacks to tip the election in his favor.
He posted it as senior national security officials — including the F.B.I. director, James B. Comey, and the director of national intelligence, James R. Clapper Jr. — were completing plans to travel to New York on Friday to brief him about their findings.
[Mr.] Trump's insinuation was that intelligence officials were intentionally withholding information from him. For weeks, he has dismissed their findings and strongly criticized the intelligence agencies, saying they cannot be trusted because they were convinced, incorrectly, that there were weapons of mass destruction in Iraq before the United States' 2003 invasion.
The decision by Mr. Comey and Mr. Clapper to brief Mr. Trump in person appears to be an effort to show him how seriously they take their conclusions that the Russian government was behind the hacking of Democratic officials before the election.
* * *
In an interview that aired Tuesday on "PBS NewsHour," the C.I.A. director, John O. Brennan, defended the intelligence agencies. "I would suggest to individuals who have not yet seen the report, who have not yet been briefed on it, that they wait and see what it is that the intelligence community is putting forward before they make those judgments," Mr. Brennan said.
Despite Mr. Trump's skepticism, Republican leaders on Capitol Hill, including Senator John McCain of Arizona, have embraced the intelligence agencies' conclusions and praised Mr. Obama's decision last week to impose sanctions on the Russian government. Mr. McCain, who is the chairman of the Senate Armed Services Committee, has scheduled a hearing for Thursday at which Mr. Clapper; the head of the National Security Agency, Adm. Michael S. Rogers; and others are expected to testify about the hacking.
Mr. Trump had asked for an array of senior intelligence officials — including Mr. Comey, Mr. Clapper, Admiral Rogers and Mr. Brennan — to brief him in the same room so he could question them about their findings and ascertain whether they agreed with one another's assessments, according to a transition official.
It is not clear whether Admiral Rogers and Mr. Brennan will attend the briefing at Trump Tower on Friday.
U.S. intelligence agencies in recent days completed a draft of the comprehensive review of Russian hacking that Obama had ordered after the election. U.S. officials said the document would first need to be briefed to Obama before it is shared with Trump. Trump alleges delay in his briefing on 'so-called' Russian hacking; U.S. official says there wasn't one:
The full report could be delivered to Obama as early as Thursday, allowing for the document and its principal findings to be shared with Trump shortly thereafter. U.S. spy agencies are also preparing a declassified version, stripped of the most sensitive intelligence information, that could be shared with the public.
That version could be ready as early as next week, but the U.S. official cautioned that the timetable on all of these events is subject to change because of the complexity of coordinating the meetings of multiple spy agencies and their top officials with the White House and Trump's transition team.
* * *
Sen. Mark R. Warner (Va.), the ranking Democrat on the Senate Intelligence Committee, took to Twitter, saying he wished Trump showed "more . . . respect for our intelligence professionals."
And on Wednesday morning, Sen. Claire McCaskill (D-Mo.) said she found the "disrespect" Trump had showed the intelligence community to be "stunning."
We will have to wait and see what happens on Thursday at Sen. John McCain's hearing — I can't believe that we have to rely on McCain, God  help us!
And we'll see if "Dear Leader" Donald Trump changes his tune after his intelligence briefing on Friday, or whether he continues to dismiss the intelligence agencies in favor of praising his pal Vladimir Putin.
If Trump continues to defend Putin and question the intelligence agencies, we have a serious problem on our hands. The intelligence agencies cannot reasonably trust "Dear Leader" Donald Trump and his pro-Putin inner circle of advisers with sensitive national security information. What is to stop Trump from simply tweeting U.S. secrets to his pal Putin?
The intelligence agencies are in the unenviable position of having to treat the new president and his advisers as national security risks and withhold national security information from them. This creates a constitutional crisis between the military/intelligence community and the civilian elected government of the United States.
UPDATE: The Washington Post facf checker awards Julian Assange three Pinocchios for his claims: "Assange assured the public that he is 1,000 percent sure that there was no Russian involvement, without providing any evidence in the interview or in response to our inquiry. The facts we know contradict Assange's assurance, and the situation is much too complex for him to make such a sweeping statement." Julian Assange's claim that there was no Russian involvement in WikiLeaks emails.