Authoritarian Tea-Publicans have gone "nuclear" and blown up the Senate filibuster rules. The New York Times reports, Senate Republicans Deploy 'Nuclear Option' to Clear Path for Gorsuch:
Senate Republicans changed longstanding rules on Thursday to clear the way for the confirmation of Judge Neil M. Gorsuch to serve on the Supreme Court, bypassing a precedent-breaking Democratic filibuster by allowing the nomination to go forward on a simple majority vote.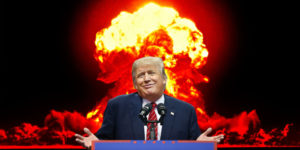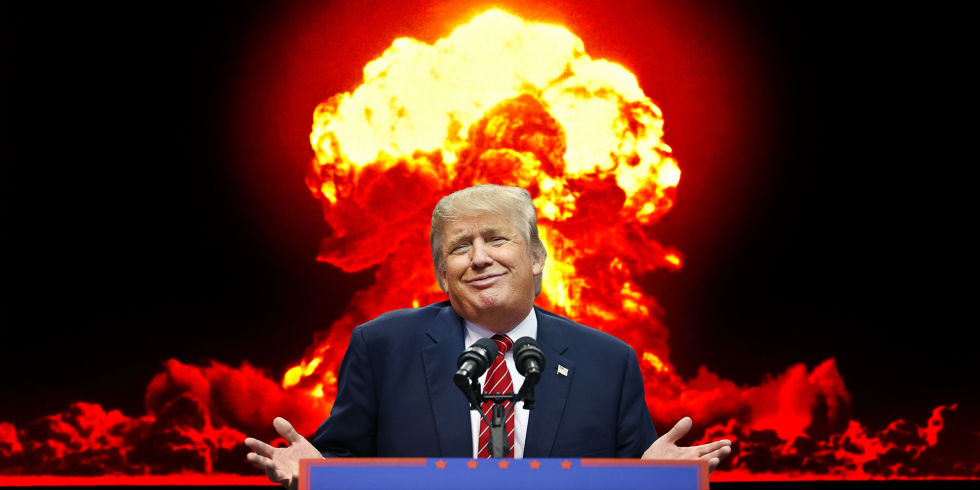 Lawmakers convened late Thursday morning to decide whether to end debate and advance to a final vote on Judge Gorsuch. Republicans needed 60 votes — at least eight Democrats and independents joining the 52-seat majority — to end debate on the nomination and proceed to a final vote.
Only a handful of Democrats defected, and the vote failed, 55-45, leaving Republicans to choose between allowing the president's nominee to fail or bulldozing long-held Senate practice.
[The chamber then voted] on a party-line vote, with all 52 Republicans voting to overrule Senate precedent and all 48 Democrats and liberal-leaning independents voting to keep it.
The Senate then voted 55-45 to cut off debate — four votes more than needed under the new rules — and move to a final vote on Judge Gorsuch's confirmation Friday evening, with a simple majority needed for approval.
In deploying the so-called nuclear option, lawmakers are fundamentally altering the way the Senate operates — a sign of the body's creeping rancor in recent years after decades of at least relative bipartisanship on Supreme Court matters. Both parties have likewise warned of sweeping effects on the future of the court, predicting that the shift will lead to the elevation of more ideologically extreme judges if only a majority is required for confirmation.
For weeks, the outcome of the Senate fight has appeared preordained, even as members lamented its inevitability as a low moment for the chamber.
The longest-serving senator, Patrick J. Leahy, Democrat of Vermont, had initially said he was disinclined to embrace a filibuster. But on Wednesday, he railed against his Republican colleagues from the Senate floor.
"They have no interest in playing by the rules," he said. "They prefer to break them."
And so we are just procedural votes away from authoritarian Tea-Publicans completing their crime against democracy, the theft of a Supreme Court seat, and establishing a dangerous new precedent. Justice Gorsuch will forever be tainted by the illegitimacy of how he ascended to the high  court.
UPDATE: "Mission accomplished." Neil Gorsuch Confirmed by Senate as Supreme Court Justice:
Judge Neil M. Gorsuch was confirmed by the Senate on Friday to become the 113th justice of the Supreme Court, capping a political brawl that lasted for more than a year and tested constitutional norms inside the Capitol's fraying upper chamber.
The final tally was 54-45 in favor of confirmation (3 Democratic defections: Heitkamp, Manchin and Donnelly). Johnny Isakson (R-Ga.) did not vote.