The GOP's " War on Women" is back with a vengeance today in Congress with the cause célèbre of defunding Planned Parenthood health services as a result of surreptitiously recorded undercover videos by the Center for Medical Progress, an anti-abortion group out to destroy Planned Parenthood.
This is a well planned and highly coordinated assault between the far-right coalition "Groundswell" and Republican leaders in Congress. Planned Parenthood Attacks Coordinated by High-Ranking Republican Operatives.
This morning, the House approved the Defund Planned Parenthood Act of 2015 by a vote of 241-187, Roll Call Vote 505, with Republicans voting to defund Planned Parenthood, joined only by two Democrats who routinely vote with Republicans, Reps. Dan Lipinski (IL) and Collin Peterson (MN). Only three Republicans broke ranks to vote against the funding freeze: Reps. Charlie Dent (PA), Robert Dold (IL) and Richard Hanna (NY).
The House also approved the Born-Alive Abortion Survivors Protection Act, a bill sponsored by Arizona Congressman and anti-abortion religious zealot Trent Franks, by a vote of 248- 177, Roll Call Vote 506, with five Democrats, Reps. Cartwright, Cuellar, Langevin, Lipinski, and Peterson voting with the Republicans.
The Hill reports, House votes to freeze federal funding for Planned Parenthood:
An official with the Planned Parenthood Action Fund ripped the vote as a "callous attempt to insert politics into women's heath."
"Millions of Americans rely on Planned Parenthood for birth control, lifesaving cancer screenings, and other critical preventive care, and nothing that politicians in Congress did today will change the fact that our doors remain open to everyone, in every part of this country, who needs high-quality, compassionate reproductive health care," said Eric Ferrero, the action fund's vice president of communications.
The House vote represents the first time that congressional Republicans have approved legislation to defund Planned Parenthood in the wake of this summer's undercover video controversy. The vote is largely symbolic, as Democrats are expected to block the bill in the Senate.
Cutting off Planned Parenthood's federal funding would result in a net savings of $235 million over a decade, according to a report this week by the Congressional Budget Office. It would also cut off access for as many as 600,000 patients, resulting in "several thousand" unplanned births.
House GOP leaders hope the legislation will help avert a government shutdown by appeasing the dozens of conservatives who have pledged to defund Planned Parenthood at all costs. Lawmakers have five legislative days left to pass a spending bill and stop the shutdown that GOP leadership is aggressively working to avoid.
Democrats are seizing on the growing risk of a second GOP-led shutdown in two years. A half dozen House Democrats took to the floor Friday blasting the abortion bills.
"The Republicans just want to shut the government down if we don't fund Planned Parenthood. That's what they're all about," said Rep. Frank Pallone, the top Democrat on the House Energy and Commerce Committee.
* * *
Republicans spoke lied at length about allegations that Planned Parenthood has been "harvesting" fetal organs on the floor, while Democrats sought to rebut them.
"No wrongdoing was shown. There's no criminal charges, there's no charges at all, pending against Planned Parenthood," Rep. Diana DeGette (D-Col.) said.
Minutes later, Rep. Jan Schakowsky (D-Calif.), accused a Republican colleague of making "a complete falsehood" on the floor.
"Planned Parenthood does not sell any body parts for profit. That is a fact," she said.
* * *
Democrats said the proposed changes to the born-alive protection bill are overly broad, and intended to intimidate abortion providers out of practice.
"It is already illegal to fail to provide care to an infant born alive," Rep. Judy Chu (D-Calif) said. "What this bill does is to vilify abortion providers."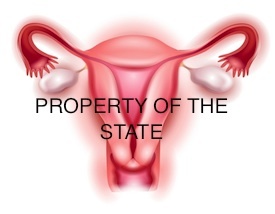 The Senate will take a procedural vote on Tuesday to advance a an unconstitutional 20-week abortion ban already approved by the House earlier this year. House passes 20-week abortion ban on party-line vote. The bill is a direct challenge to Roe v. Wade because viability is generally considered to be around 24 weeks of pregnancy, not 20, and the landmark 1973 case decided the right to privacy extended to having an abortion up to the point of viability.
The Hill reports, McConnell tees up vote on 20-week abortion bill:
Senate Majority Leader Mitch McConnell (R-Ky.) on Thursday officially teed up an initial vote for next week on legislation to restrict abortions after 20 weeks of pregnancy.
The Republican leader filed cloture on a motion to proceed to the House-passed legislation. Under Senate rules, the Senate will take a procedural vote on the proposal on Tuesday.
McConnell said earlier Thursday that the Senate will debate the proposal Monday, and while attendance isn't mandatory, "I would hope all members would be here to join in that discussion."
The legislation isn't expected to get the 60 votes needed to overcome Tuesday's procedural hurdle and will likely split Republicans running for reelection next year.
A similar proposal from Sen. Lindsey Graham (R-S.C.), who is running for president, has 45 cosponsors — all Republicans.
Sens. Kelly Ayotte (R-N.H.) and Mark Kirk (R-Ill.), who are up for reelection in blue states, haven't officially backed the legislation. Neither has Sen. Susan Collins (R-Maine), considered one of the Senate's most moderate Republicans.
Even if McConnell managed to convince every Republican to support the proposal, he would face an uphill climb to persuade six Democrats to buck their party's line.
Democrats have slammed Republicans for moving to the legislation instead of pivoting to a bill to fund the government ahead of an end-of-the-month deadline.
Sen. Patty Murray (D-Wash.) on Thursday called the decision "transparent pandering" on the part of Republicans.
"Just days away from the looming fiscal deadline, Republicans are backed as far into their partisan corner as they can get and are focused on their favorite political past-time: attacking women's health," she added.
The GOP is dominated by its far-right Christian Reconstructionists and Dominionists who want a theocracy to impose their religious dogma on everyone else through the force of law — a direct violation of the First Amendment's establishment of religion clause. But in a theocracy, constitution's do not matter.