By Michael Bryan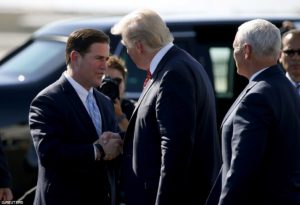 New statewide polling from Lake Research Partners indicates possible trouble for Doug Ducey's bid for re-election. I don't have access to the raw polling data (though I would love to look…), so I can't speak too much about the poll's methodology, but some of the results have frankly surprised me. I do know that it seems to be appropriately weighted, included cell phones, and has a sample size of 600 respondents. Not bad.
Bottom line: Ducey is topping out a 40% against a generic Democratic opponent with a whopping 28% undecided, i.e. persuadable. 53% rate Ducey's performance as merely fair or poor: and he only scores 49% good or excellent among GOP voters! His job performance in almost every other subject is also underwater, even traditional GOP strong subjects such as "keeping spending down" (I guess that is no longer a GOP value, actually, given national trends…):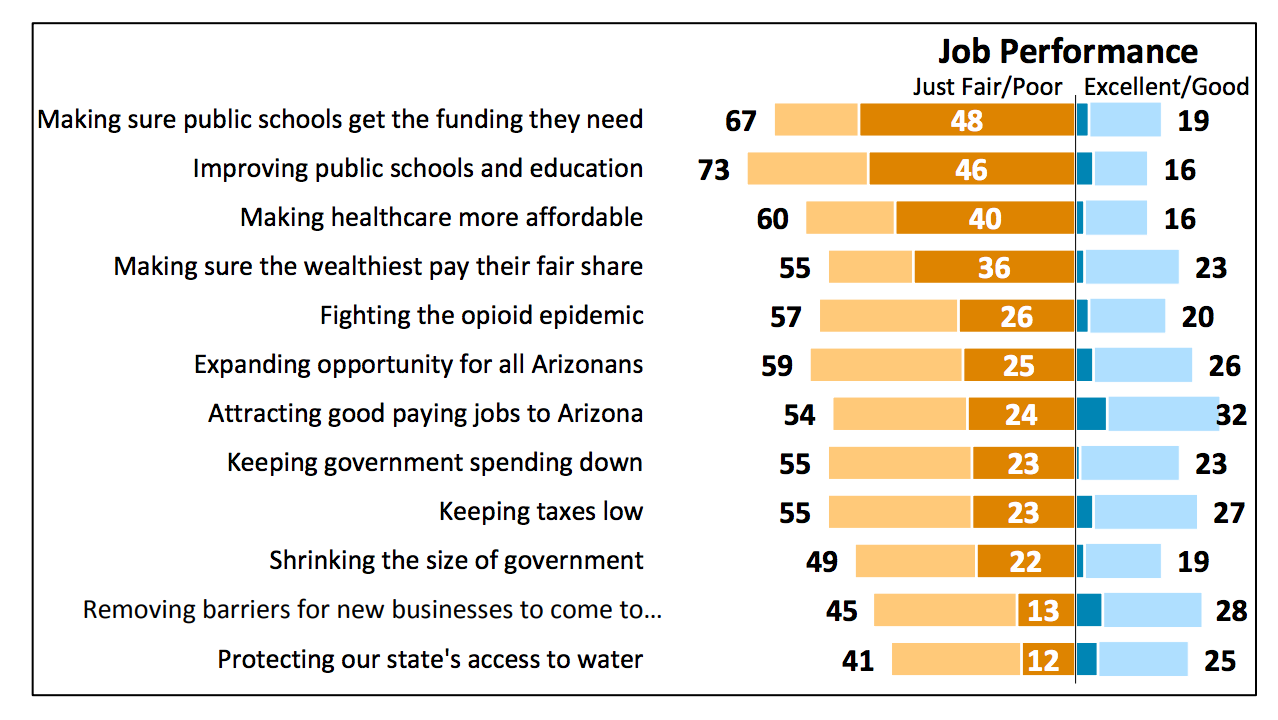 Ducey will definitely face a real fight this season. That is likely the reason the Republican Governor's Association is spending early and exclusively in Arizona (subscription link) to shore up a weakened Ducey.
So, bottom line: start investing in your favored Democratic candidate for Governor because the race is on, and Ducey is still crushing it comparatively in fund-raising. Check out our Democratic candidates Steve Farley, Kelly Fryer, and David Garcia.
You can read the full report here: PublicMemo.DuceyAccountability.firev1.0208181