I warned you about the GOP's Kabuki theater to begin the year. Health care repeal vote to open a political year in Congress:
2016 will finally be the year when [Tea-Publicans] put legislation on President Barack Obama's desk repealing his health care law.
The bill undoing the president's prized overhaul will be the first order of business when the House reconvenes this coming week, marking a sharply partisan start on Capitol Hill to a congressional year in which legislating may take a back seat to politics.
* * *
Obama will veto the health law repeal bill, which also would cut money for Planned Parenthood. The measure already has passed the Senate under special rules [Budget Reconciliation Process] protecting it from Democratic obstruction. But that's the point for Republicans, who intend to schedule a veto override vote for Jan. 22, when anti-abortion activists hold their annual march in Washington to mark the anniversary of [Roe v. Wade] the Supreme Court decision in 1973 that legalized abortion.
Last week the House voted to repeal ObamaCare, denying millions of Americans access to healthcare and to any subsidies to pay for health care insurance, as well as to defund Planned Parenthood, which would eliminate access to health care for millions of American women, on a party-line vote. House passes ObamaCare repeal, sending measure to Obama's desk. Check.
On Friday, President Obama vetoed this purely symbolic bit of political theater from the GOP. Obama vetoes health bill repeal, Check.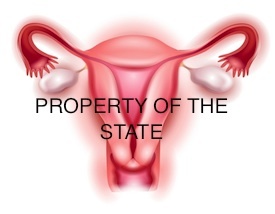 This just leaves the purely symbolic veto override vote to be staged for the benefit of the Christian Taliban when they are in town on Jan. 22 seeking to eliminate the constitutional rights of women to control their own reproductive health care and to make them them incubators property of the state.
POLITICO Tiger Beat on The Potomac reported last week that House Speaker Paul Ryan, " the zombie-eyed granny starver from the state of Wisconsin," is pushing Republicans to "go big on ideas" in the 2016 election cycle, but for now, it appears "those ideas might just remain, well, ideas."  House GOP likely to avoid votes on big policy plans:
Speaker Paul Ryan has said he wants to "go big on ideas" in 2016 to give his party concrete policies to run on and voters an alternative to what Democrats are offering.
But those ideas might just remain, well, ideas.
Senior House Republican aides and lawmakers say they do not plan to hold votes on many of the agenda items the party plans to unveil — such as a health care plan to replace Obamacare, or tax reform — because of a tight legislative calendar over the next few months and the reality that none of the bills would be signed by the president, anyway.
Ryan (R-Wis.) is hoping to release his agenda by March or April — well before the Republican National Convention in July, to avoid being drowned out — and top aides say it's not feasible to craft a massive overhaul of health care or the tax code in such a short period of time. Ryan does hope Republicans across the country will run on the ideas they develop, to provide a contrast with Democrats.
* * *
[S]everal aides and lawmakers involved in legislative planning say they highly doubt most of the newly formed GOP agenda will hit the floor for a vote. Of course, going that route could help Republicans avoid internal squabbling over details and tough votes for some members.
Ryan conceded Thursday that the agenda items "aren't going to be things we'll be able to get done this year."
Just to be clear, Speaker Ryan says the GOP will have an "agenda" for the 2016 campaign, but these will be more along the lines of aspirational goals rather than actual legislation, because GOP leaders have produced a "tight legislative calendar" so that their members won't have time to take difficult votes that might cost them their seats in November. This is an incumbent protection plan, not an agenda.
The post-policy nihilism of the GOP remains the status quo, and the GOP will continue as a do nothing party relying entirely on the GOPropagandists of the conservative media entertainment complex. It's all theater, all the time.
Not every Tea-Publican is happy with Speaker Ryan's plan to continue as a do nothing party. The radical extremists of the GOP House Freedom Caucus say the honeymoon period with Paul Ryan is over. House Conservatives to Paul Ryan: The Honeymoon's Over:
House conservatives have a message for Speaker Paul Ryan as Congress starts a new year: the honeymoon's over.
Those were the words Idaho Republican Representative Raul Labrador, a leading member of the conservative House Freedom Caucus, used Wednesday. And he and like-minded House members said 2016 is the year for Ryan to prove himself. Sending a repeal of the Affordable Care Act (aka Obamacare) to the president, as the House did Wednesday evening, is only a start.
Ryan "needs to start putting up real conservative reform in the House and doing the things that are necessary to show the voters that he is a different speaker than [Ryan's predecessor] John Boehner," Labrador said at a monthly lunch with reporters. "Because, frankly, everything he has done so far is no different than what John Boehner would have done."
Added Labrador: "He's got a year" to demonstrate his commitment to conservative policies.
* * *
Kentucky Representative Thomas Massie said that the true yardstick for Ryan and House Republicans this year is the process by which Congress exercises its so-called "power of the purse."  "We've got one job this year at the end of the day, one job, and that is to fund the government in a responsible, thoughtful and constitutional manner." Massie said that if Congress once again is forced to pass another last-minute, catch-all funding bill—an "omnibus"—as it has done for the past several years, "that is an F-minus."
"If we pass 12 appropriations bills and stand our ground and force the Senate to face these issues, that's an A," he said.
House conservatives also plan to hold Ryan to his pledge of pushing "a bold, pro-growth agenda," in 2016, as he laid out in a policy speech at the Library of Congress in December. "Even if [the president] won't sign them into law, we will put out specific proposals and give the people a real choice," Ryan said then. "And I don't mean just undo what the president has done…. I mean show what we would do, what our ideal policy would be—looking forward to 2017 and beyond."
That includes a plan to replace Obamacare, overhaul the tax code and reform welfare. A few of the conservatives also raised the issue of criminal justice reform, which Massie linked to the armed standoff playing out in Oregon over federal land rights. "We could blame the court" that sentenced two men to lengthy jail terms over land use violations, but he suggested sentencing guidelines were at fault, usurping the power of local judges. "But this is a law we caused.  We could fix this next week."
With congressional Republicans set to come together for their annual retreat in Baltimore next week, Jordan said he and other conservatives were prepared to push their colleagues to bring reform proposals to a vote.
* * *
"I think we should not just talk about it, but pass legislation and say, here's what we're for," he continued.
"Being a conservative leader is not just about giving conservative speeches. It's about actually instituting and passing conservative policy," echoed Labrador. "So the question is, Will Ryan just be a good speechmaker or a good policymaker?"
The GOP's Flimflam Man is no policy wonk, he is an intellectual fraud. Paul Ryan is an invention of the "very serious people" among the Beltway media villagers who desperately want to believe that the GOP is serious about responsible public policy and governance. It is not.