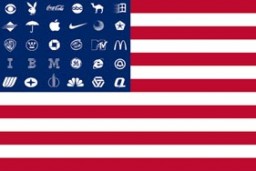 Senators worked out a compromise on bringing the Fast Track and Trans-Pacific Partnership trade agreement to a vote that could have been done earlier in the week if the Septuagenarian Ninja Turtle wasn't such a "my way or the highway" kind of leader. He wound up caving in to the original demands to vote on related trade bills first, so what was the point of this Kabuki theater? Senate compromise revives fast-track bill, but an uphill slog looms in House:
The breakthrough, announced by Majority Leader Mitch McConnell (R-Ky.) and Minority Leader Harry M. Reid (D-Nev.), came after an intense day of talks between the parties, along with input from the White House, which scrambled to save the trade deal after the embarrassing filibuster Tuesday.
* * *
Under the Senate plan announced Wednesday, a separate currency bill will be voted on Thursday afternoon, followed by a vote on an African trade bill. Only after those votes will the Senate turn to the fast-track legislation and a related bill to offer aid to workers who lose their jobs.
"The fact is, there continues to be bipartisan support around the idea that the president should have the authority to complete this negotiation," White House press secretary Josh Earnest said, referring to the "fast-track" powers that would help the administration wrap up talks on the 12-nation Trans-Pacific Partnership (TPP).
"We're hopeful that we can advance to the stage of actually debating this on the floor of the United States Senate so it can be put to a vote there," Earnest added.
Senators voted 97-1 to approve the non-controversial package of trade preferences for sub-Saharan Africa. Sen. James Lankford (R-Okla.) was the only no vote.
Senators easily approved a customs bill that includes language cracking down on currency manipulation by trading partners in a 78-20 vote. Senate approves trade enforcement measure, clearing way for fast-track:
Supporters of the currency manipulation language frame the customs bill as a trade enforcement measure, and the vote gives some cover for Democrats who want to back fast-track.
It's unlikely the customs bill will be picked up by the House.
Speaker John Boehner (R-Ohio) on Thursday called efforts by Congress to legislate foreign currencies "laughable."
The Obama administration also doesn't support the measure. It warned ahead of the vote on Thursday that the currency provisions "raise highly problematic questions" about if the legislation would violate current international trade agreements, though it stopped short of a veto threat.
 This set up the second vote this week to advance debate on Fast Track and the Trans-Pacific partnership trade agreement. Senate votes to start trade debate:
In a 65-33 vote, the Senate agreed to proceed to a package that would empower Obama to negotiate future trade deals with minimal interference from Congress and assist U.S. workers displaced by foreign competition.
"Today's vote moves us closer to achieving a positive outcome for the people we represent," said Senate Majority Leader Mitch McConnell (R-Ky.). "And I look forward to continued positive engagement from both the president and members of both parties as we move forward on these bills."
Thirteen Democrats have voted in favor of moving to the bill so far: Sen. Michael Bennet (Colo.), Maria Cantwell (Wash.), Tom Carper (Del.), Chris Coons (Del.), Dianne Feinstein (Calif.), Heidi Heitkamp (N.D.), Tim Kaine (Va.), Claire McCaskill (Mo.), Patty Murray (Wash.), Bill Nelson (Fla.), Jeanne Shaheem (N.H.), Mark Warner (Va.) and Ron Wyden (Ore.).
The chamber is expected to vote on amendments to the package on Tuesday, a process that could extend into June depending on how many proposals Democrats want to consider on the floor.
McConnell wants to pass it before Memorial Day so it's not left twisting in the wind during a one-week recess at the end of the month.
His goal is to pass it with a large bipartisan majority to give it maximum political momentum heading to the House, where the opponents of free trade hold more influence.
But Democrats say there's not enough time.
"To get this bill done next week he needs to file cloture on Tuesday," said a Senate Democratic leadership aide.
Sen. Charles Schumer (D-N.Y.) voiced skepticism over McConnell's ambitious timeline.
"I don't know," he told reporters. "Many of our members have amendments."
He added that Democrats planned to offer amendments on currency, enforcement and child labor.
If McConnell moves to cut off debate on Tuesday, it would limit votes on amendments and could spark an angry backlash from Democrats.
Democrats blocked McConnell's first attempt to proceed to the trade package on Tuesday because it did not include a customs and enforcement measure addressing currency manipulation nor a package of trade preferences for Africa.
The Senate passed the customs and Africa trade pieces shortly after noon Thursday as stand-alone bills.
Democrats hope this will put pressure on Speaker John Boehner (R-Ohio) to bring both to the House floor, but Boehner dismissed the idea of Congress legislating currency valuation on Thursday as "almost laughable."
Sorry TanMan, what's "almost laughable" is that members of Congress are being asked to give fast track approval to something that almost none of them have read.
Remember when the TanMan was making this argument against the Affordable Care Act, and criticizing Nancy Pelosi for her comment that "we have to pass the bill so that you can find out what is in it, away from the fog of the controversy"? What's the rush on this trade agreement that is still in the process of being negotiated? Why do congressional leaders want to "ram it through, jam it through" the Congress before anyone has actually read it? Sound familiar? Hypocrites.
NPR reports, A Trade Deal Read In Secret By Only A Few (Or Maybe None):
[H]ow senators will vote on this bill depends largely on how they feel about TPP. And there's one problem.
"I bet that none of my colleagues have read the entire document. I would bet that most of them haven't even spent a couple hours looking at it," said Democratic Sen. Sherrod Brown of Ohio, who has acknowledged he has yet to read every single page of the trade agreement.
Because, as Brown explained, even if a member of Congress were to hunker down and pore over a draft trade agreement hundreds of pages long, filled with technical jargon and confusing cross-references –- what good would it do? Just sitting down and reading the agreement isn't going to make its content sink in.
For any senator who wants to study the draft TPP language, it has been made available in the basement of the Capitol, inside a secured, soundproof room. There, lawmakers surrender their cellphones and other mobile devices and sit under the watchful gaze of an official from the U.S. Trade Representative's office while they peruse the pages. Any notes taken inside the room must be left in the room.
Only aides with high-level security clearances can accompany lawmakers. Members of Congress can't ask outside industry experts or lawyers to analyze the language. They can't talk to the public about what they read. And Brown says there's no computer inside the secret room to look something up when there's confusion. You just consult the USTR official.
"There is more access in most cases to CIA and Defense Department and Iran sanctions documents — better access to congressional staff and others — than for this trade agreement," said Brown.
The White House says it has sent representatives to the Hill for more than 1,700 meetings over the past few years to help members of Congress and staffers understand the terms of the draft agreement.
And the administration defends the security restrictions, pointing out that 12 countries are still negotiating a sensitive trade agreement and publicizing trade terms before they're finalized could make bargaining more awkward.
* * *
The White House points out the final TPP language will be made public 60 days before the president signs the agreement. But by then, negotiations will be over and changes to the language can't be made. And the Senate is set to vote very soon on a bill that forces lawmakers to give up their rights to amend the agreement.
There's a long-running truth on Capitol Hill that lawmakers rarely read the bills they vote on. But Brown says this is different. The White House is making it considerably harder for lawmakers to discuss or analyze a trade agreement that is key to how they will vote on the fast-track bill.
"That's why people are so troubled about this agreement. It really begs the question — the secrecy begs the question — what's in this agreement that we don't really understand or know about?" Brown said.
There is a group of individuals, however, who have read the agreement and can recite its minutia details in their sleep: the lawyers representing the global corporations and the sovereign trade negotiators for the 12 countries negotiating this trade agreement. This select group of individuals are intimately familiar with what is being negotiated. Most members of Congress, however, are completely in the dark.