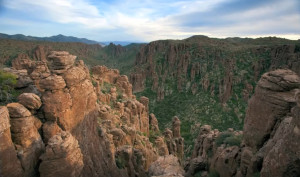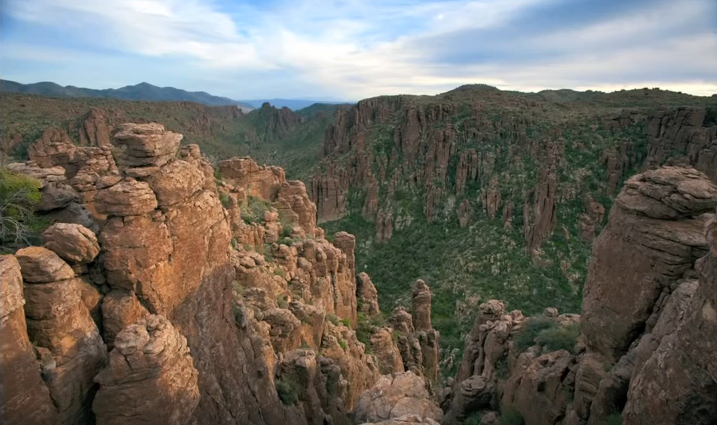 President Dwight D. Eisenhower, a man revered in my household when I was a child, made a promise to the San Carolos Apache back in the 1955 that there would be no mining at Oak Flat. He made this promise when he opened up other Northern Arizona acreage to copper mining, and you can see the consequences of these promises decades later.
In 2014, Arizona Senator John McCain (AKA Despicable Me) attached an Oak Flat rider to an unrelated defense bill — thus clearing the way for mining on sacred Apache land by Resolution Copper, a foreign company– the land that Eisenhower promised would be saved from mining. The Tucson Weekly's headline is 100% accurate, it was a "new low" for McCain.
Until this week, I had blamed McCain and fellow Arizona Senator Jeff Flake for this travesty, but then I stumbled upon a link revealing that Democratic Congresswoman Ann Kirkpatrick stood with the entire Arizona Republican delegation on Oak Flat— and against the Apache. (You'll remember that Kirkpatrick has had long-time support from Native Americans.)
This story is from Kirkpatrick's own website: AZ Republic: Gosar, Kirkpatrick join forces for Ariz. copper mine. This is really disappointing news about Kirkpatrick because I was ready to back her against McCain for the US Senate, but this Oak Flat slight of hand by the Congress is morally wrong.
Copper mining has devastated large swaths of Arizona. Why does this industry also need the ~700 acres at Oak Flat?