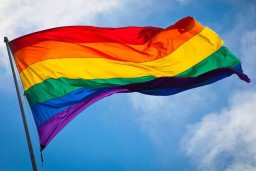 As I have previously posted, there are three same-sex marriage appeals to be heard by the Courts of Appeal over the next month, beginning this week:
The Tenth Circuit has scheduled oral arguments in Kitchen v. Herbert, the Utah case, to be heard on Thursday, April 10, 2014.
The Tenth Circuit has scheduled oral arguments in Bishop v. Smith, the Oklahoma case, to be heard on Thursday, April 17.
The Fourth Circuit has scheduled oral arguments in Bostik v. Rainey, the Virginia case, for Tuesday May 13.
The Ninth Circuit has cancelled oral arguments in Sevcik v. Sandoval, the Nevada case, pending the determination of a request for en banc hearing in another matter, SmithKline Beecham Corp. v. Abbott Laboratories.
Some previews of the Tenth Circuit Court cases can be found at the Denver Post, Federal judges reviewing gay marriage appeals in Denver appointed, the Salt Lake Tribune, Observer: Panel on Utah gay marriage case 'slightly' conservative, and the Tulsa World, Oklahoma and Utah same-sex marriage appeals will be this month in federal appeals court.
Five federal appeals courts will hear nine cases in just the next few months.
Federal district court judges in Michigan, Kentucky, Ohio, and Tennessee have all ruled in favor of same-sex marriage claims – and each of those cases has now been appealed to the Sixth Circuit.
Lyle Denniston at SCOTUSblog updates the status of these cases, Plea for quicker ruling on same-sex marriage:
On Friday, state officials in Michigan, seeking to move (.pdf) a test case on same-sex marriage onto an even faster track, asked the U.S. Court of Appeals for the Sixth Circuit to put that question before the full, en banc court without waiting for different three-judge panels to rule.  All four states within the Sixth Circuit's geographic area now have appeals on that issue pending at the appeals court, the new petition noted.
This is the first time that a state which has had its ban on such marriages struck down in a district court has asked for full court review of an appeal.
* * *
The Sixth Circuit has put each [appeal] on an expedited review schedule, but so far has given no indication that this would be done other than by separate three-judge panels.
The normal path for cases in the federal appeals courts begins initially with three-judge panels; then, if the case is of major importance, it may go before the full tribunal.  It takes a majority vote of all of the active judges on the full court to grant such rehearings.  Such en banc review is not common, but it also is not rare.
* * *
Michigan officials, of course, could only ask for en banc review in their own case, but if the Sixth Circuit took on that case, those from other states would probably be put on hold in the meantime.  While the facts in each of the case do differ, the legal issues are essentially the same in each, and would be the same before an en banc court.  The ruling against the Michigan ban was broader than those against the bans in the other three states.
En banc review, of course, almost certainly would lead to an earlier appeal to the Supreme Court.  Around the country, other appeals courts reviewing same-sex marriage cases are beginning a series of hearings this month and next in front of three-judge panels.
Also last week, A federal district court judge in Cincinnati, who had already ruled that same-sex couples married in other states must have some legal rights when they live in Ohio, said Friday that he will shortly rule that they must have full marital equality. Lyle Denniston at SCOTUSblog reports, New same-sex marriage ruling due in Ohio :
During a hearing in his court on Friday, U.S. District Judge Timothy S. Black disclosed that he plans to issue the new ruling within ten days . . . State officials told news organizations in Ohio that they would promptly appeal to the U.S. Court of Appeals for the Sixth Circuit.
[This case does not involve Ohio's ban on new same-sex marriages within the state.]
Last December, in another case, Judge Black ruled that Ohio must treat same-sex couples who were married in other states the same, for purposes of entering a spouse's name on the death certificate of the other spouse.  The judge wrote: "The Court's ruling today is a limited one, and states simply, that under the Constitution of the United States, Ohio must recognize valid out-of-state marriages between same-sex couples on Ohio death certificates, just as Ohio recognizes all other out-of-state marriages."
There is going to be breaking legal news in coming weeks on  this civil rights front.