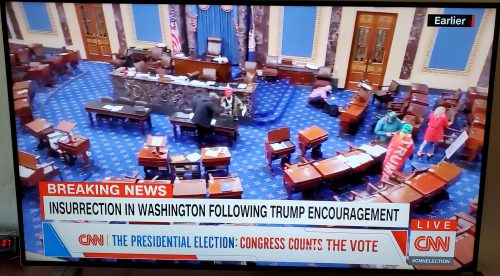 2:33 pm: Jon Ossof wins US Senate seat in Georgia, along with Rev. Warnock. Democrats now control the US Senate — as soon as the Trump violence ends.
---
2:25 Trump speaks: Go home, but praises 'very special' supporters.
---
2:21 pm: Virginia Governor dispatches state police to the capitol.
---
2:14 pm: Biden: I call on President Trump to go on national television now and demand an end to this siege. To storm the capitol, occupy offices, the floor of the US senate rummaging through desks — it's not a protest. It's insurrection.
---
Woman shot in the chest taken out on a stretcher
---
2:11 PM: Biden speaking on national TV: our democracy is under unprecedented assault. We're seeing a small number of extremists dedicated to disorder…it borders on sedition. I call on this mob to pull back and allow democracy to go forward.
2:00 pm: The entire DC National Guard has been activated. Police officer injury and taken to the hospital.
---
1:55 pm Protestors in the office of Nancy Pelosi, leave a threatening message
---
Anderson Cooper on CNN: This is treason, this is terrorism, this is insurrection.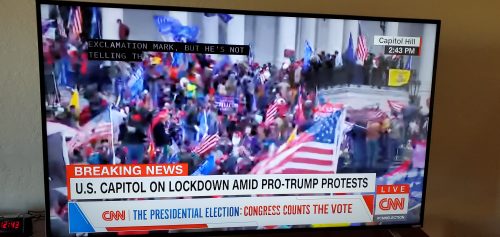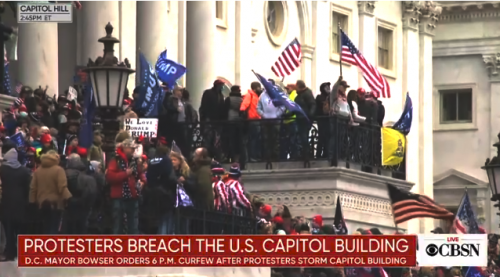 ---