The Arizona Republic reports that former Philadelphia Phillies, Boston Red Sox and Arizona Diamondbacks pitcher Curt Schilling, now a right-wing troll, is 'absolutely considering' running for Congress in Arizona:
Former Arizona Diamondbacks legend and outspoken conservative Curt Schilling said he is "absolutely considering" running for Congress in Arizona against one of the state's five Democrats.
In a statement to The Arizona Republic, the former pitcher acknowledged he is weighing whether to enter politics. Schilling, an Arizona native who identifies himself as a Massachusetts resident, did not make clear which district he is considering.
"Not ready to do any of that right now. If/When things solidify I will but right now it's something in the 'I'm considering it' stage," Schilling wrote in an email.
Yeah, don't bet on it. Curt Schilling Once Again Threatens To Run For Office:
Curt Schilling, former major-league pitcher and World Series hero who squandered away so much goodwill that the Red Sox no longer want anything to do with him, has for the umpteenth time floated the idea of running for office. What makes this time different is that Donald Trump gave him a signal boost. 'Terrific!': Trump hails potential congressional run by Curt Schilling.
Schilling has repeatedly threatened to run for Senate in Massachusetts, and in 2016 talked about unseating Elizabeth Warren. (Huh, what ever happened to her?) He's never actually followed through with this threat, though, because he has no support and nobody likes him.
The reason Trump tweeted his support was because he saw it on Fox News, but also, Schilling is now focusing his sights on a crazier state. According to the Arizona Republic, the former Diamondbacks pitcher discussed it on a radio show Sunday, and when the outlet asked him for comment, he used his usual excuse: He's looking into it, but his wife Shonda would have to sign off on anything serious.
Since he retired from baseball, Schilling hasn't done anything that would suggest he'd be a capable member of society, let alone Congress. He has taken a $75 million loan from Rhode Island for his video game company, filed for bankruptcy, and reached a $2.5 million settlement with the state; worked as a baseball analyst for ESPN before he was fired for his addiction to sharing bigoted memes [ESPN, apparently tired of dealing with Schilling after comments comparing Muslim extremists to Nazis and the observation that Hillary Clinton "should be buried under a jail somewhere," declared the game over]; pushed conspiracy theories on the Parkland school shooting, from QAnon, and about a train crash in Hoboken, New Jersey; featured a white supremacist on his radio show and promoted his work; and acted like an overall miserable person whose brain has been eaten away from internet overuse. Oh, and he might have a little too much Roy Moore in him.
None of which, perhaps, makes him unelectable in Arizona.
For a deep dive into this "conservative loudmouth known for calling into radio talk shows during his time with the Philadelphia Phillies," see the Washington Post, The radicalization of Curt Schilling (2016).
The Republic notes that Schilling would run an anti-immigrant racist campaign in keeping with his newfound status as a right-wing troll:
The state is not the state I grew up in. Making Arizona citizens of EVERY Race, religion and sexual orientation 2nd class citizens to illegal immigrants is about as anti-American as it gets," he continued. "When you have homeless veterans, children, and you're spending tax dollars on people smuggling drugs and children across our border someone in charge needs their ass kicked."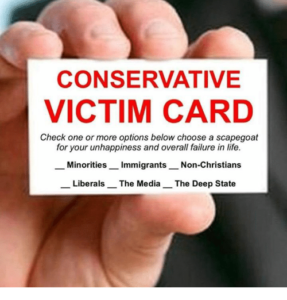 Schilling is good at playing the conservative victim card — "I'm oppressed because of my conservative politics." In 2015, Schilling said his politics were keeping him out of the Hall of Fame, citing "bias and prejudice."
"I know that as a Republican that there's some people that really don't like that," he said. He added: "I don't think that it kept me out or anything like that but I do know there are guys who probably will never vote for me because of the things I said or did. That's the way it works."
Players must be named on 75 percent of ballots for enshrinement. Curt Schilling fell 60 ballots short of a trip to Cooperstown, N.Y. in 2019. Schilling sees support rise in HOF voting. "Players can be on the Hall of Fame ballot for 10 years, provided they receive at least 5 percent of the vote. This was Schilling's seventh year on the ballot, meaning he has three more shots to be elected by the BBWAA."
Running an anti-immigrant racist campaign isn't going to help. Latin American Countries Producing the Most MLB Players, some of baseball's top talent. Schilling's own big mouth is the reason why he may never make it into the Hall of Fame. Personal responsibility, Dude.
The Republic: Schilling is an outspoken supporter of President Donald Trump who made a recent campaign appearance for Brandon Martin, a Republican running in a Tucson-area district against Rep. Ann Kirkpatrick, D-Ariz., who is in her first term from that area of the state. Presuming Schilling doesn't plan to run against Martin, that would leave four other possibilities in Arizona currently represented by Democrats.
Hey Curt, your cray-cray shit doesn't fly down here in CD2. Stay at home in Massachusetts trolling right-wing radio talk shows, and reliving your glory days from your rocking chair.